Aerocar

Sometime ago i came across a wondeful video on YouTube of the Amazing Gordon Diplock Aero-Railcar.
Since then i've had an urge to build something similar. Well i've finally made a start, all there is at the
moment is the basic chassis. I need to play around with various different propellers to get the best
option given the limits on prop diameter.

First test run video here.

Finished Aerocar first run video here. Latest Aerocar video here.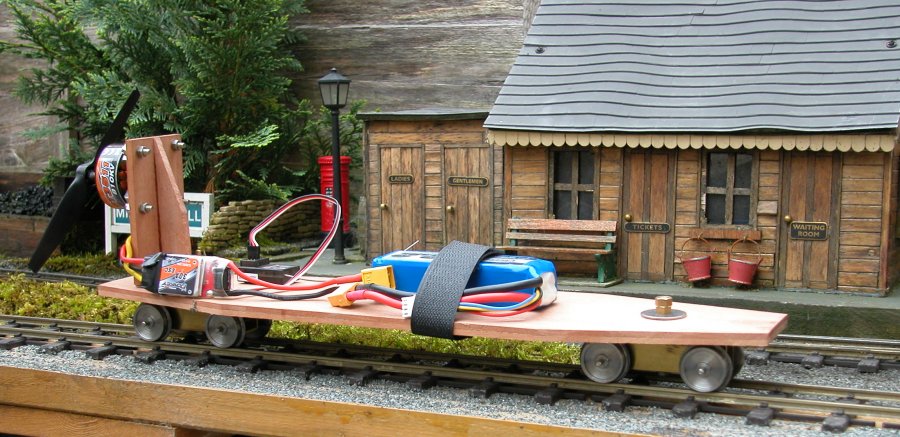 ---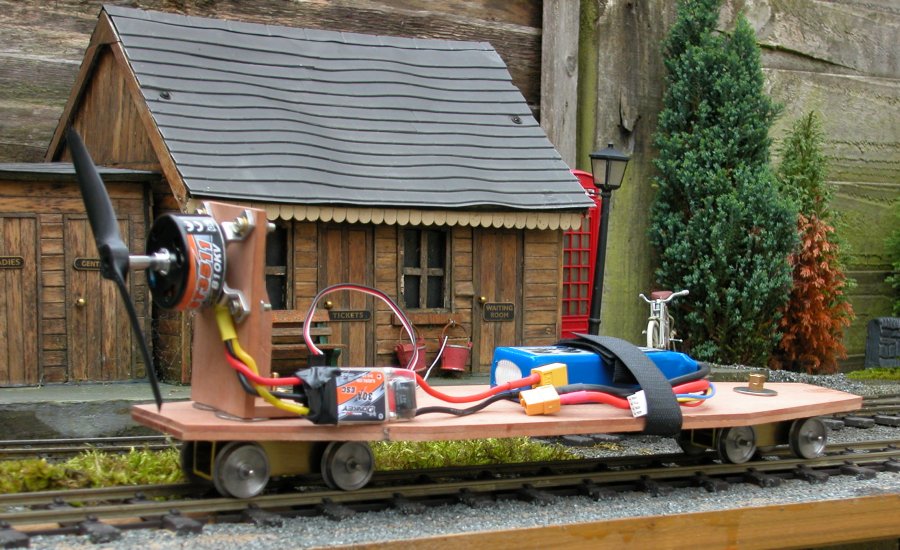 ---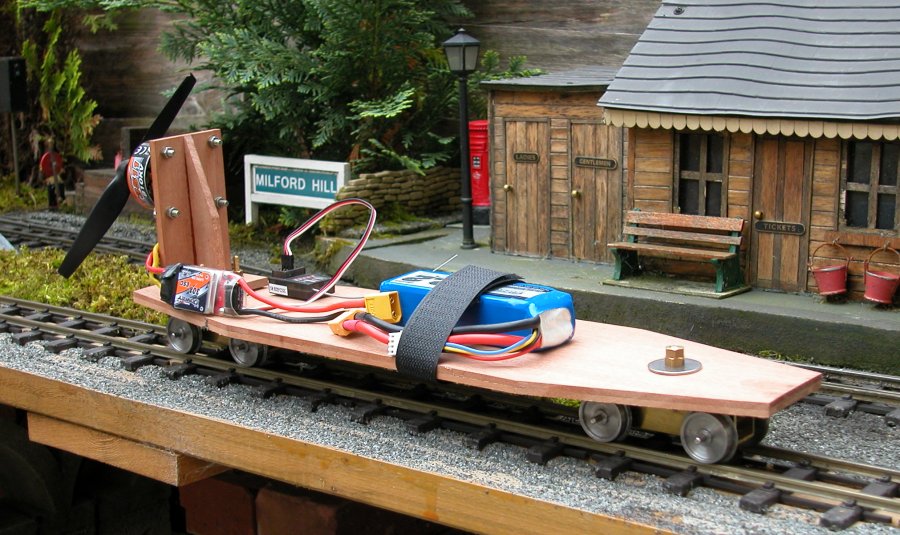 ---

For anyone who is interested the radio control transmitter & receiver were supplied by HobbyKing and cost a staggering £11.50.
The electric motor and 30A electronic speed controller (ESC) also came from HobbyKing and cost £9.99.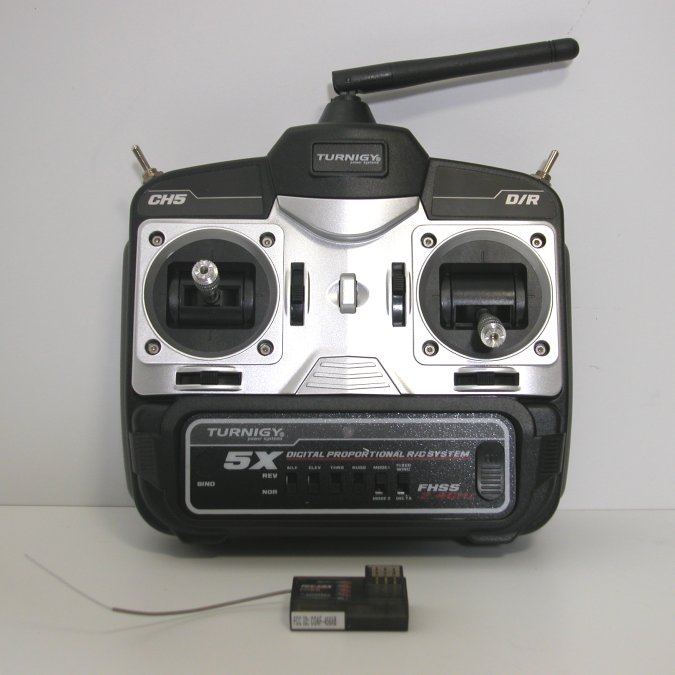 ---

Some progress with the Aerocar, the sides & front partition are only held in place with elastic bands at the moment.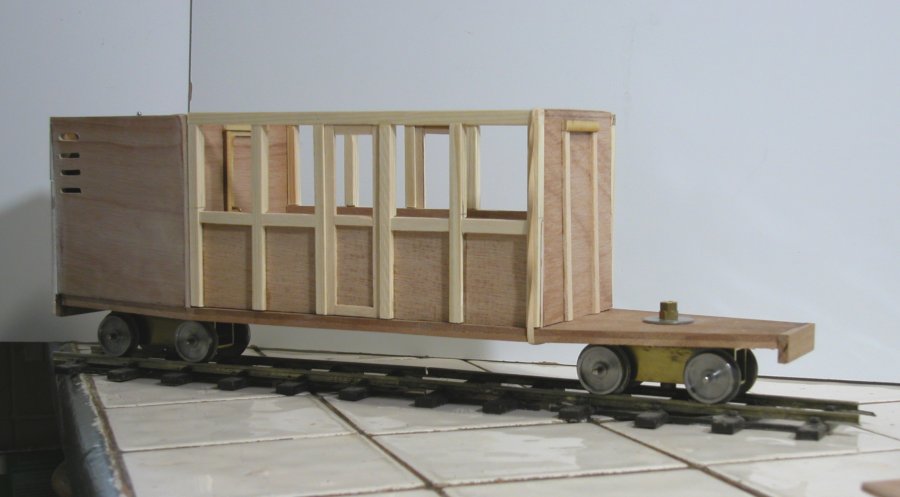 ---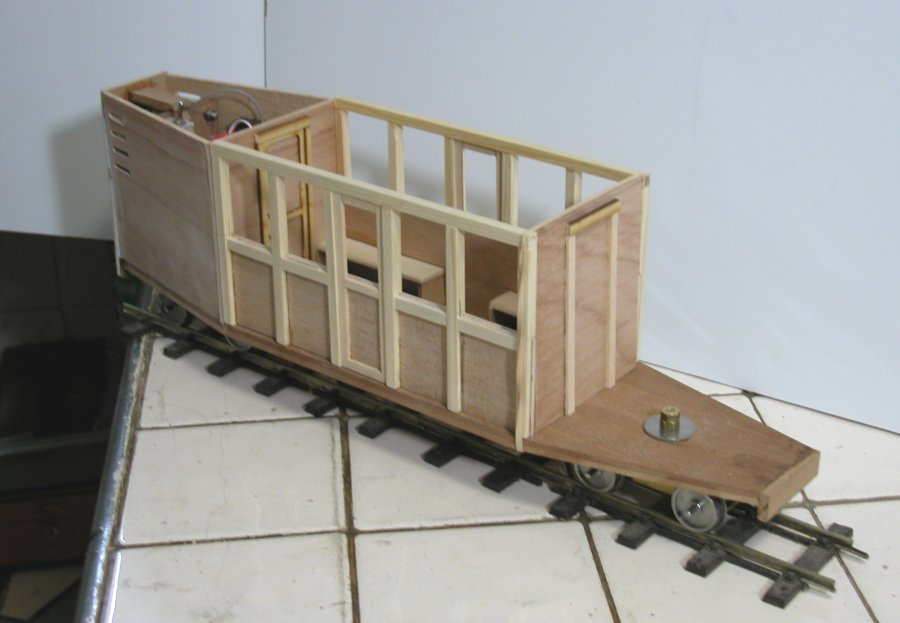 ---

The timely arrival of the driver from Model Town has resulted in some more progress.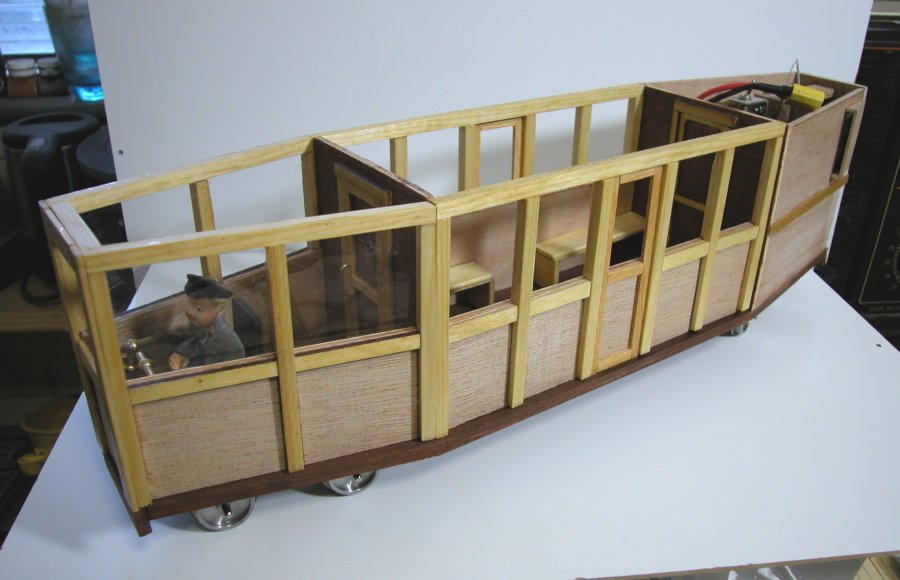 ---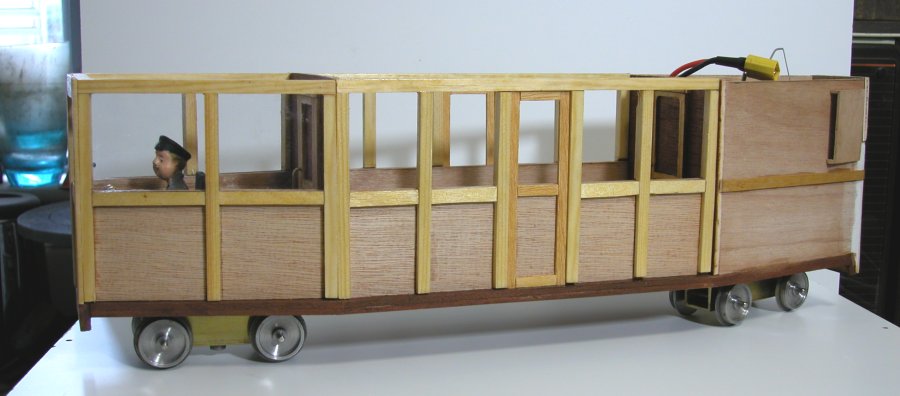 ---

The roof was something i had been scratching my head over for a while. However the solution presented itself in the form
of some chamfered architrave from B&Q. Cut 2 pieces and glue them together with a piece of strip wood filler in the
middle and you have one roof.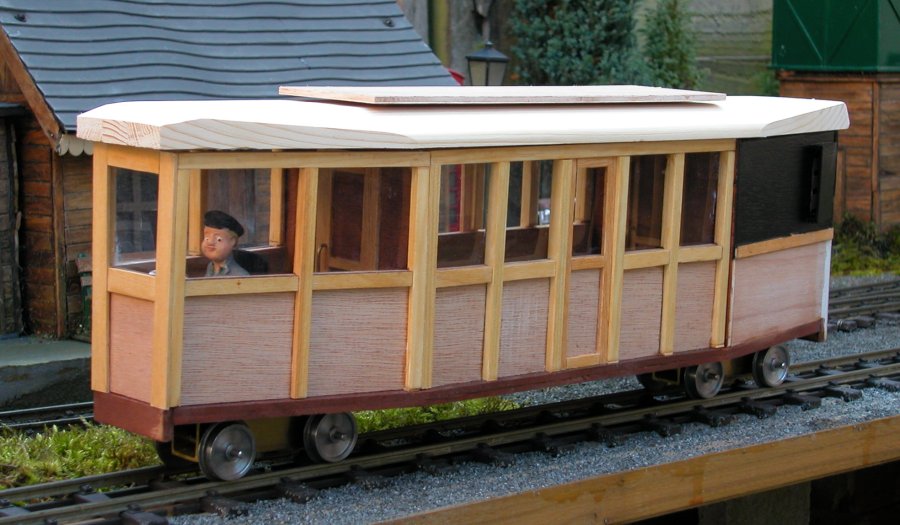 ---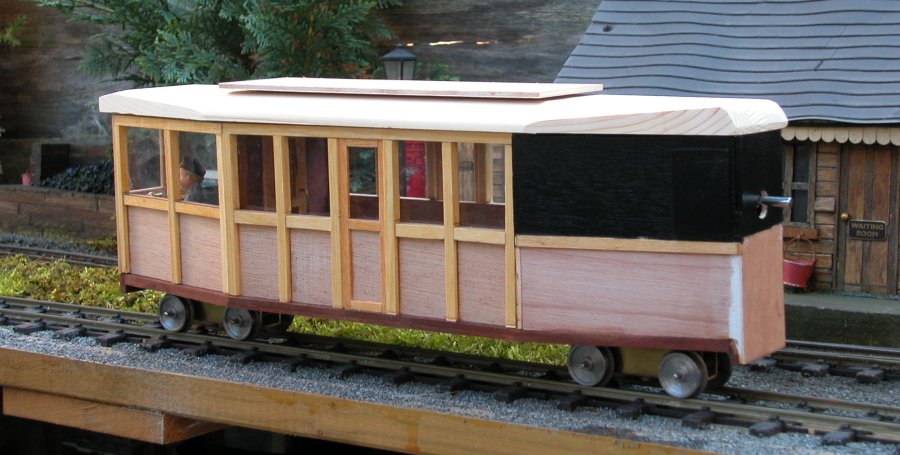 ---

Well here it is more or less finished, still experimenting with propellers and also trying to source a suitable headlamp for it.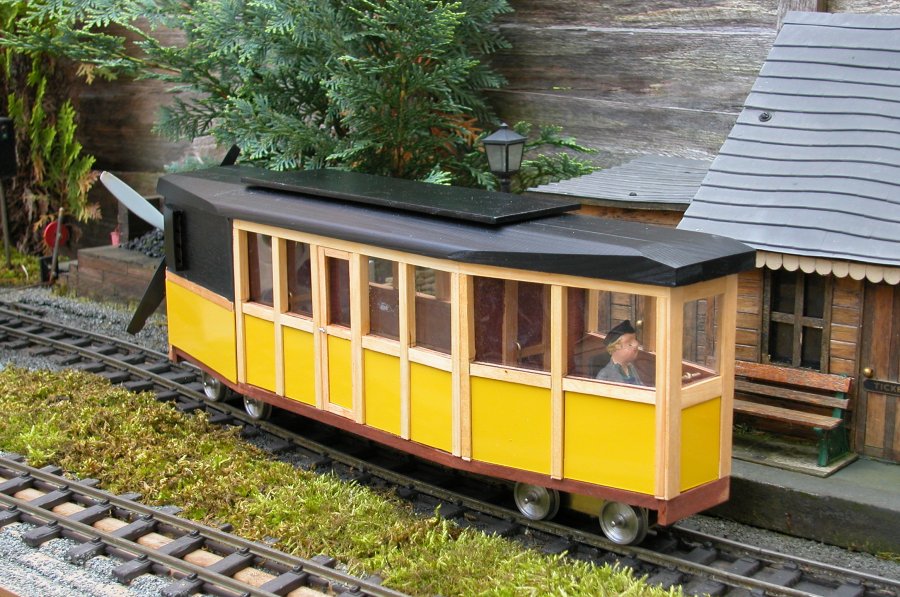 ---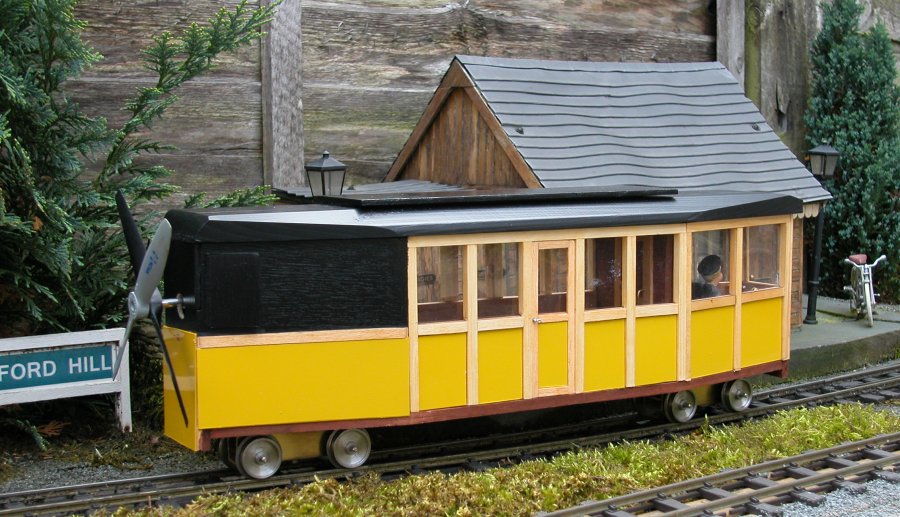 ---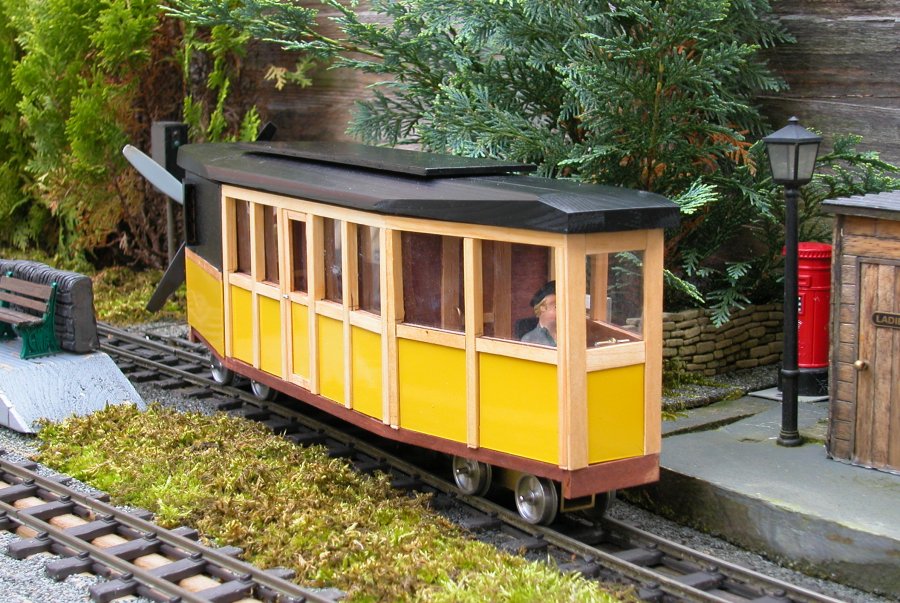 ---

I was very lucky to find a perfect headlamp for the Aerocar, it's actually a model boat part but is very similar to the original.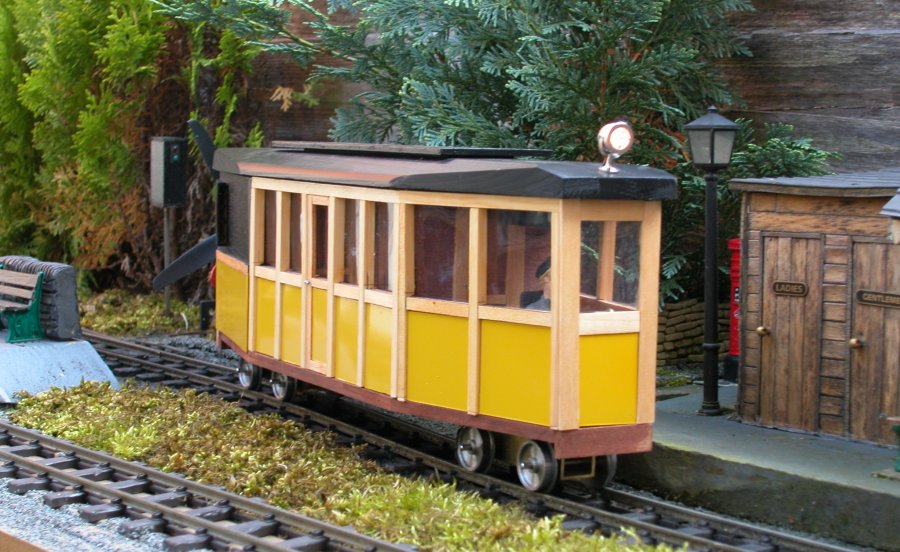 ---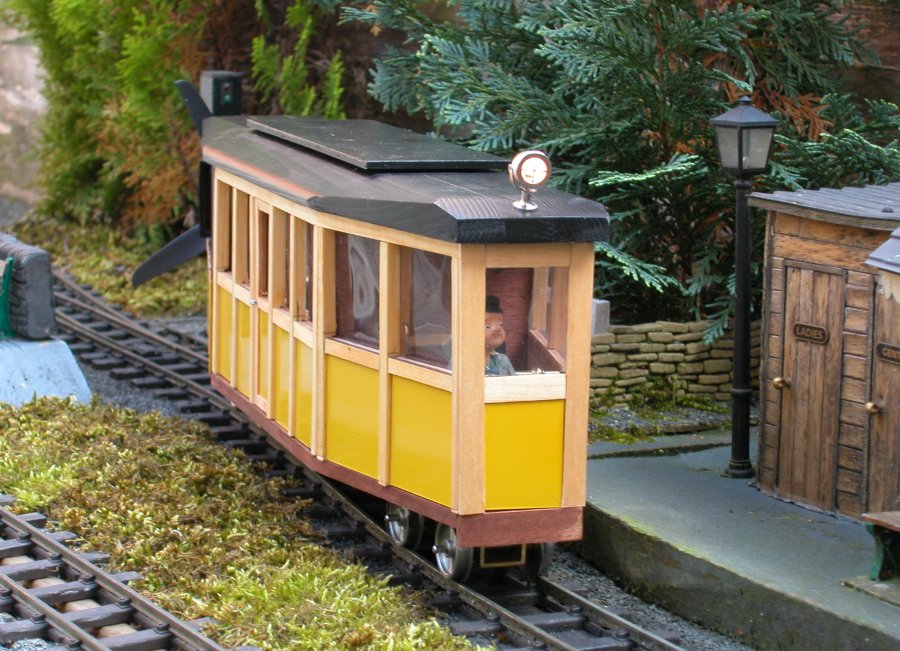 ---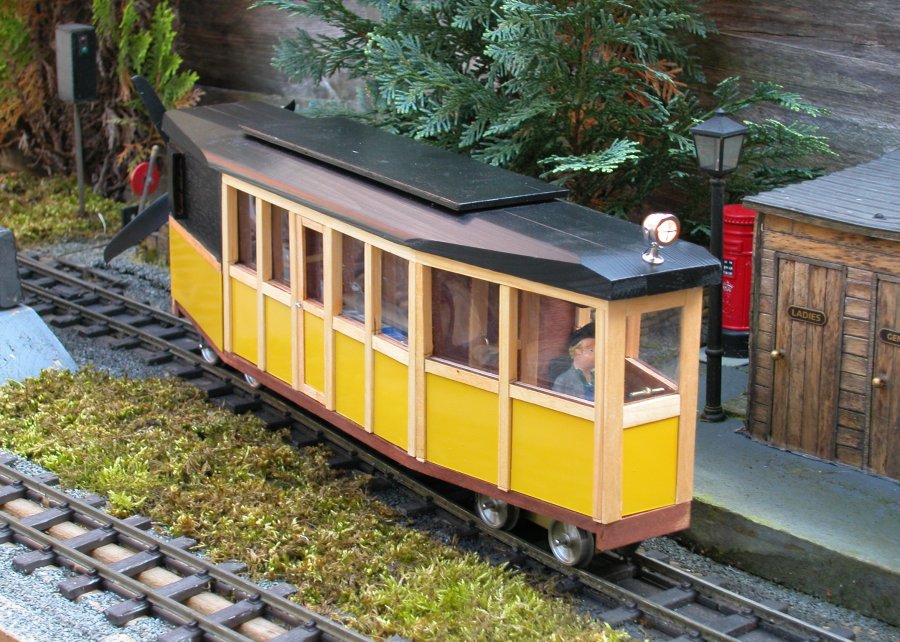 ---

Thanks to £1 LED Strip from ebay we now have interior lighting.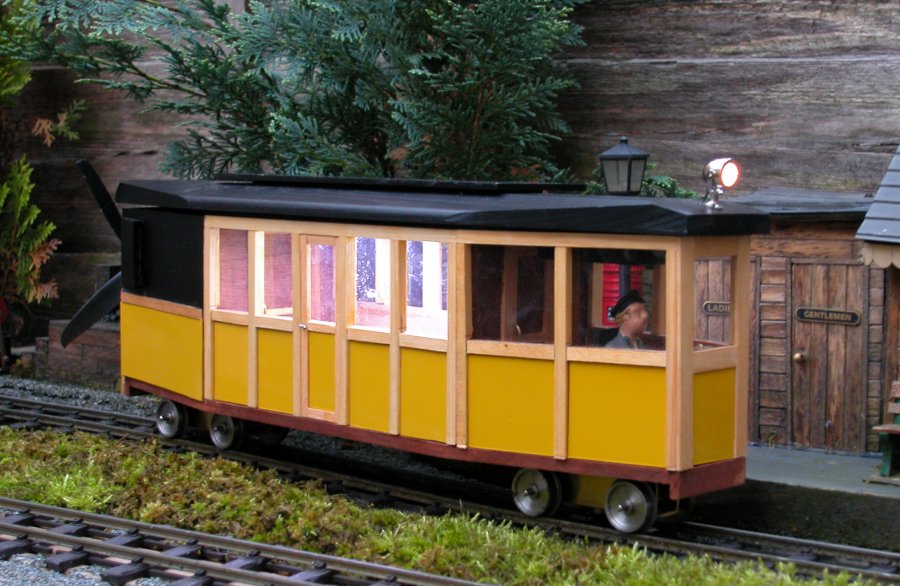 ---

A few decals added for detail and a lower valance to tidy up the chassis.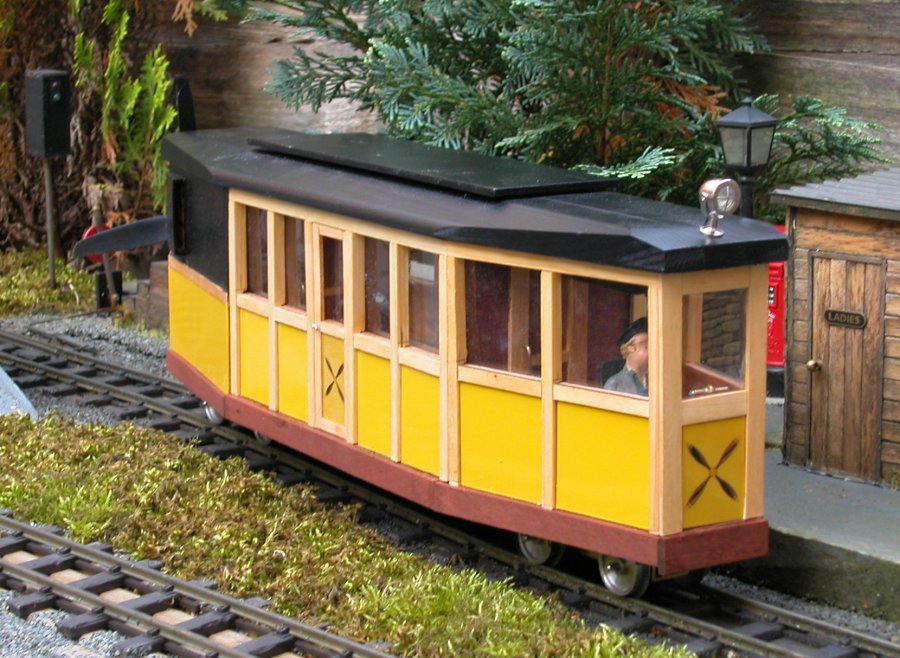 ---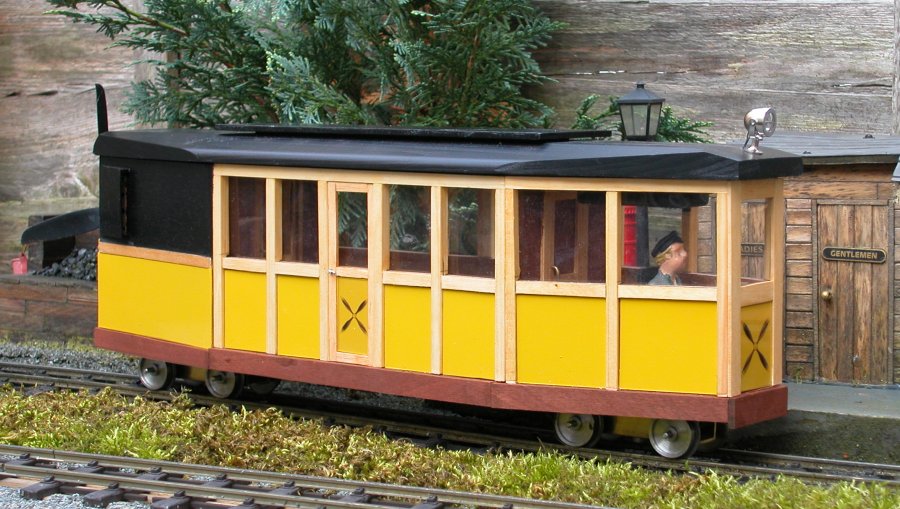 ---

The nameplates finally arrived, so may i present Quixote.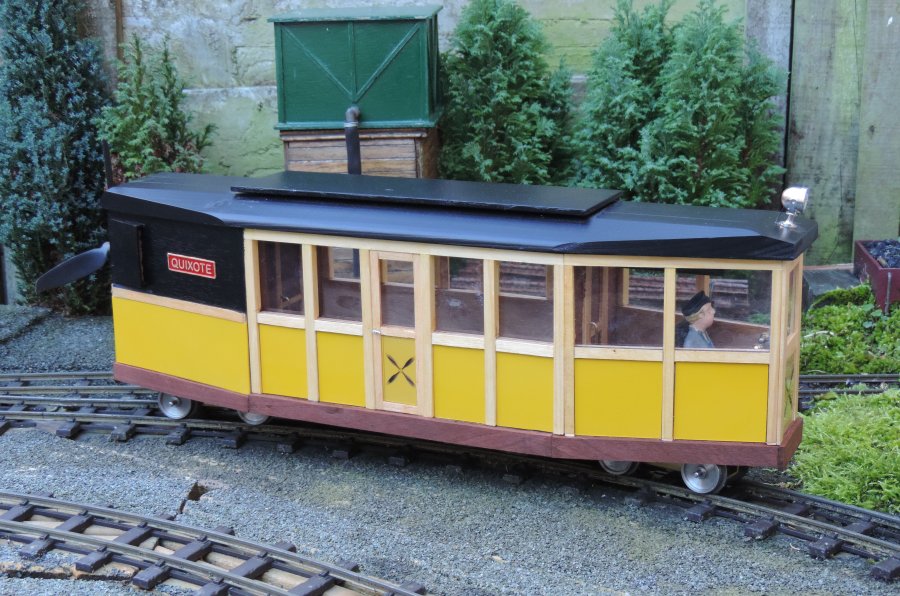 ---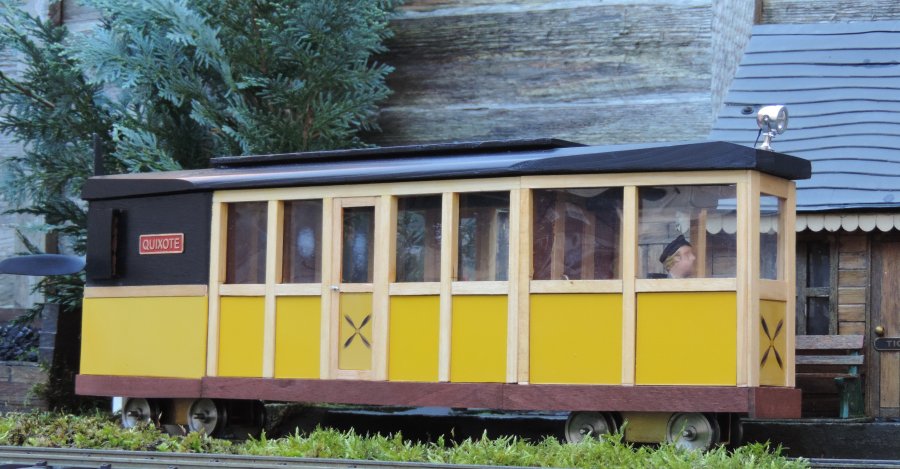 ---

There are very few images on line of the original Gordon Diplock Aero-Railcar. However i did manage to find this one.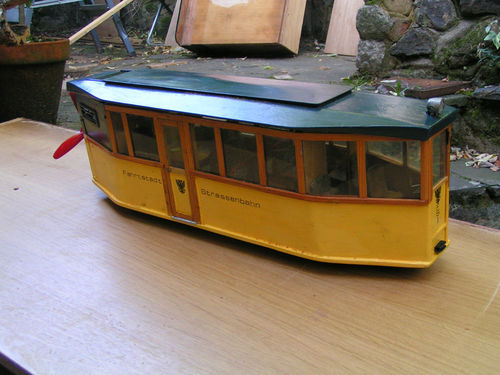 Back to TMHLR Battery Locomotives Main Page
Back to TMHLR Main Page
---
---