No.6 Scratch Built Diesel Shunter

A while back i purchased a battery electric chassis kit from David at the Houston Gate Loco Works. These are
excellent value, the kit includes a motor, gears, metal wheels, battery holder, switch and the laser cut MDF
chassis, all for £19.75. The first pictures show the assembled chassis.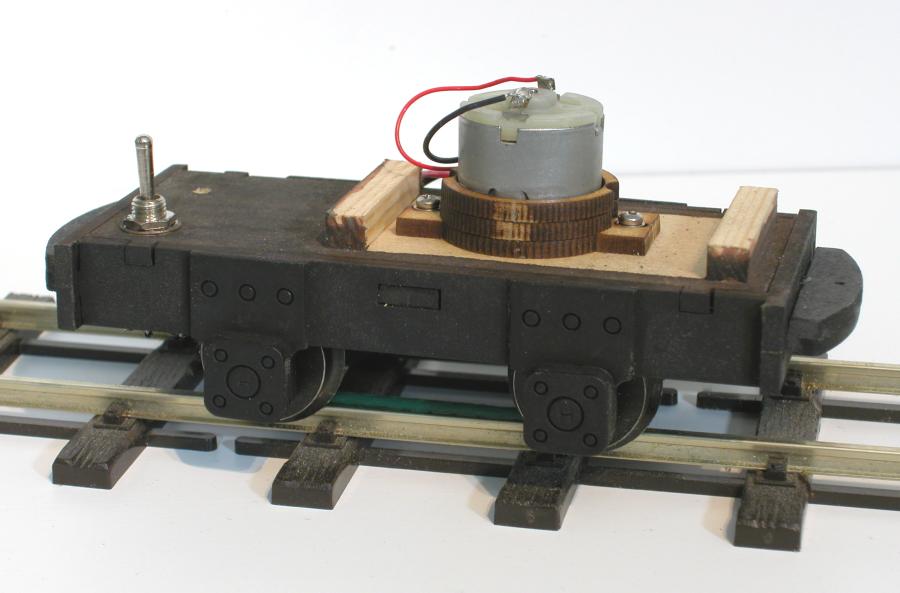 ---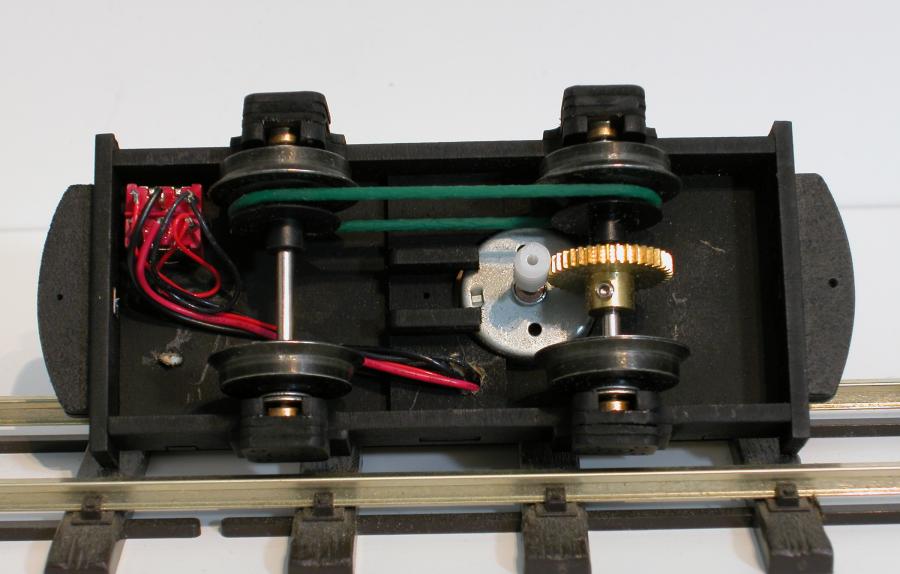 ---

Now i had the chassis it was time to decide what to do with it. I thought that a little diesel shunter would be a
good addition to the railway. There are many of these little locos around on the preserved lines, made by all sorts,
Lister, Simplex, Ruston, Koppel etc. So here's the start. The engine cover & exhaust has been made and painted.
The radiator, seat and control lever have also been made but there is still a lot to do.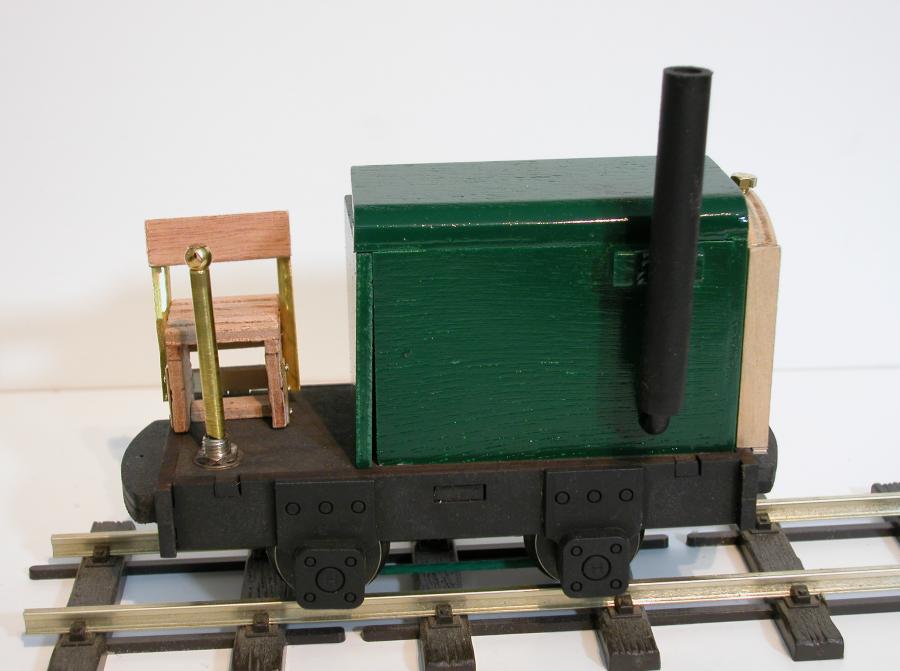 ---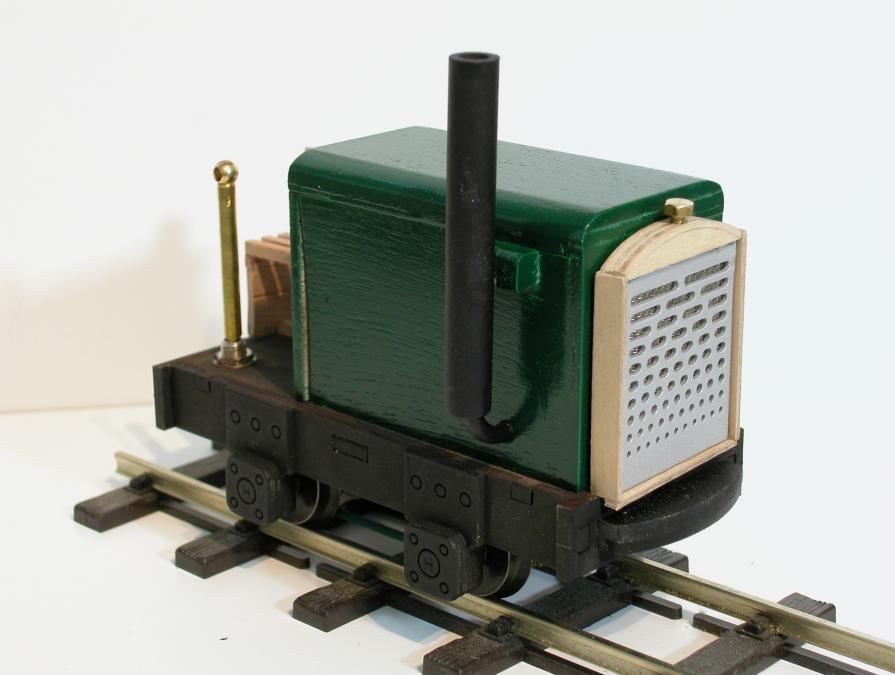 ---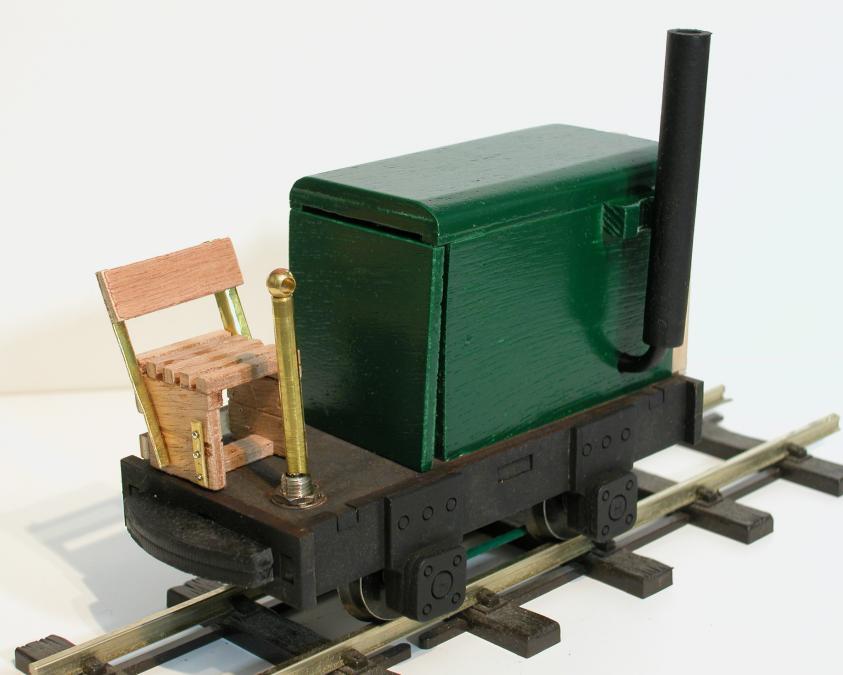 ---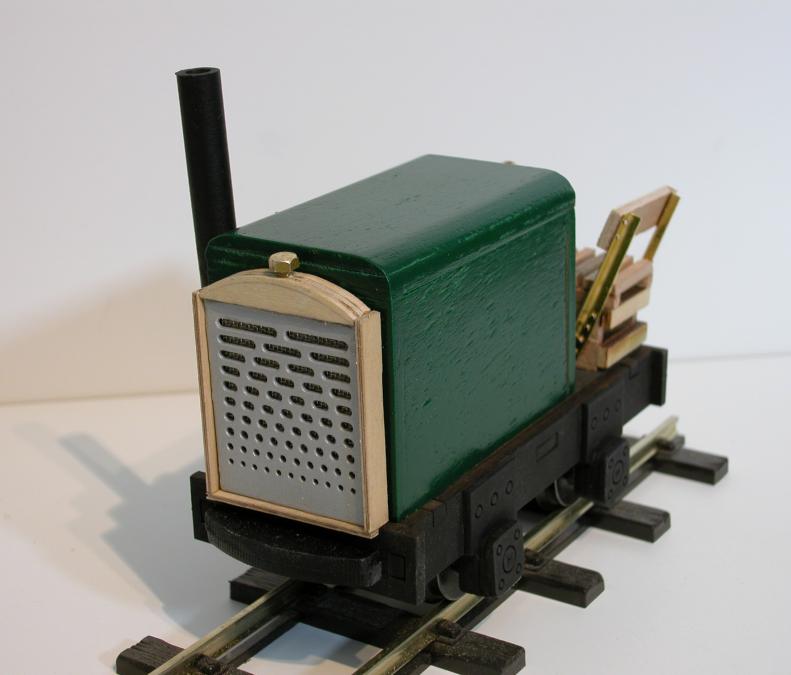 ---

Pretty much there, just needs a driver and some louvered side panels.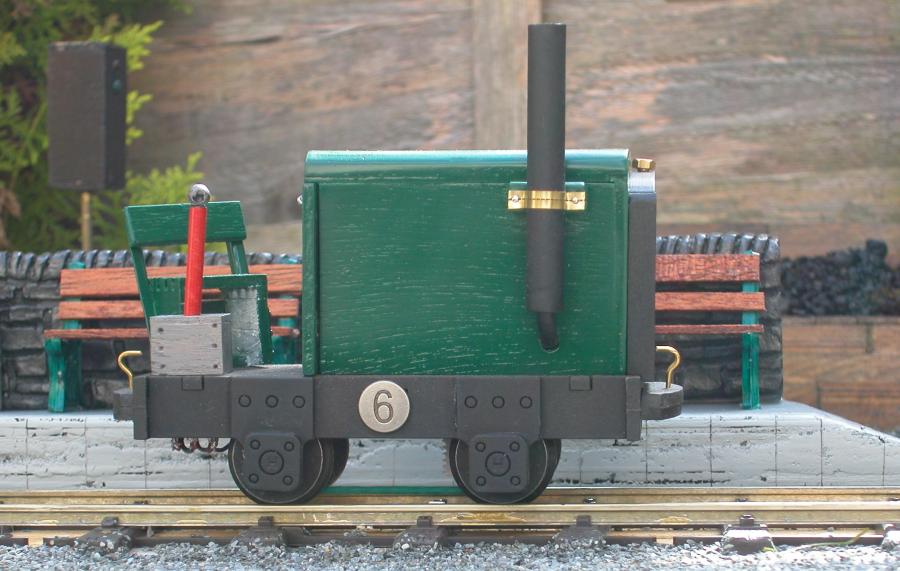 ---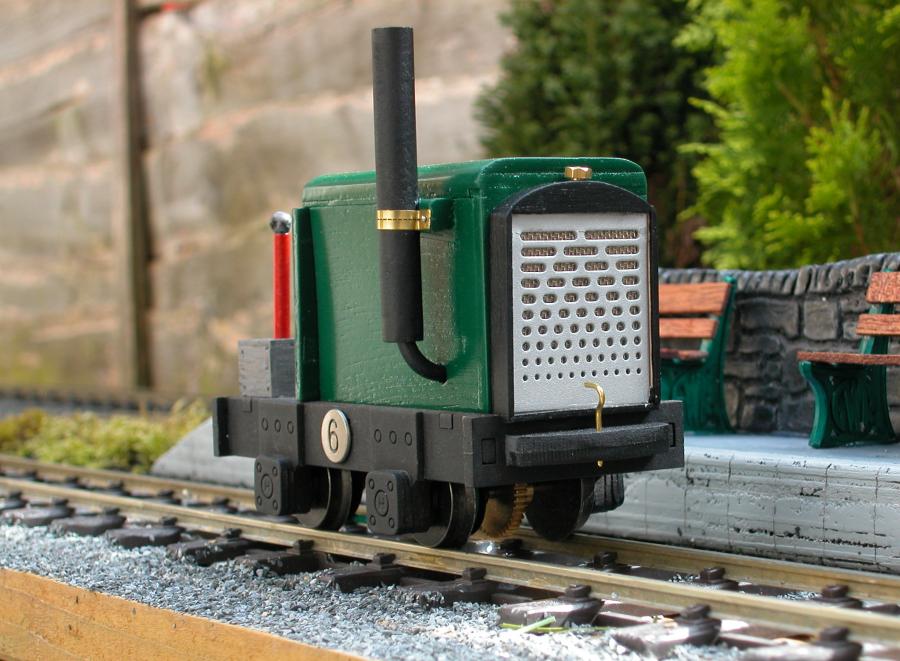 ---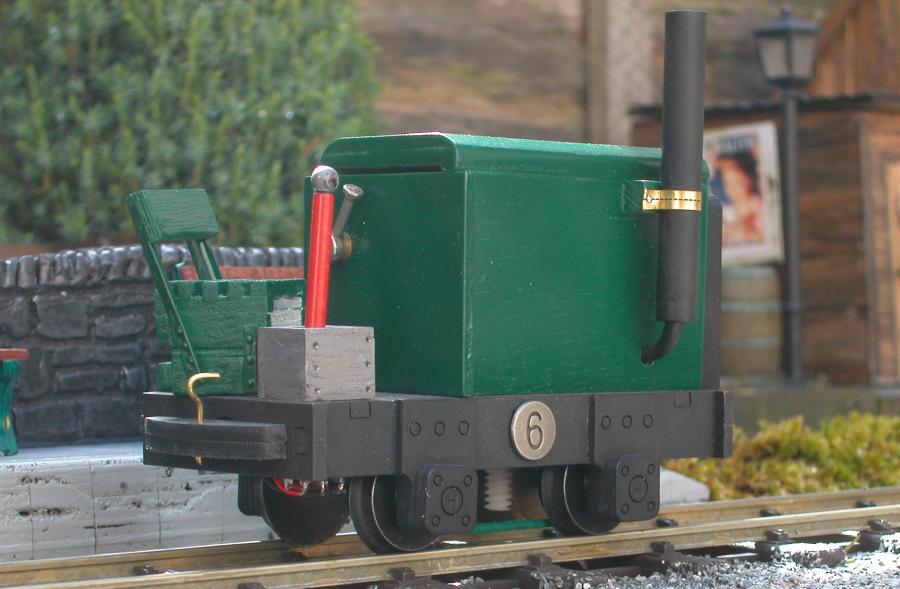 ---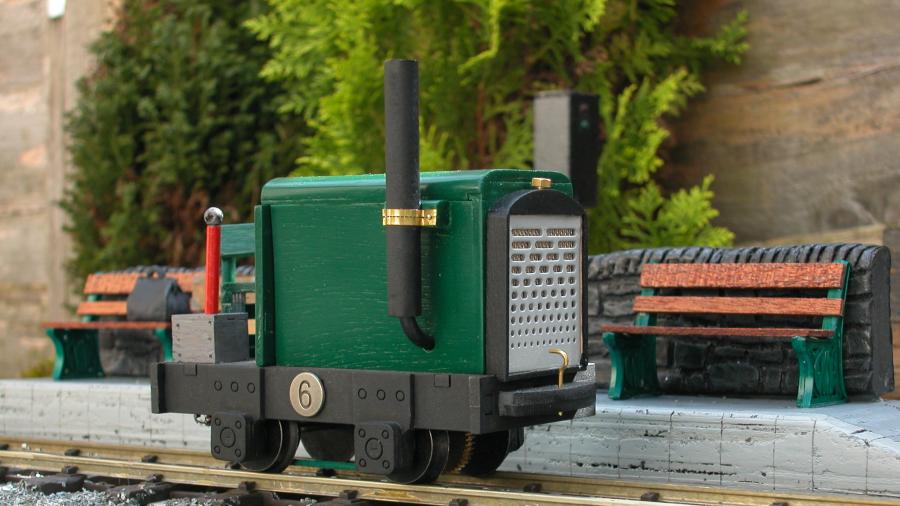 ---

Finally managed to track down some engine inspection side panels. These were white metal castings from an I.P.Engineering Jack.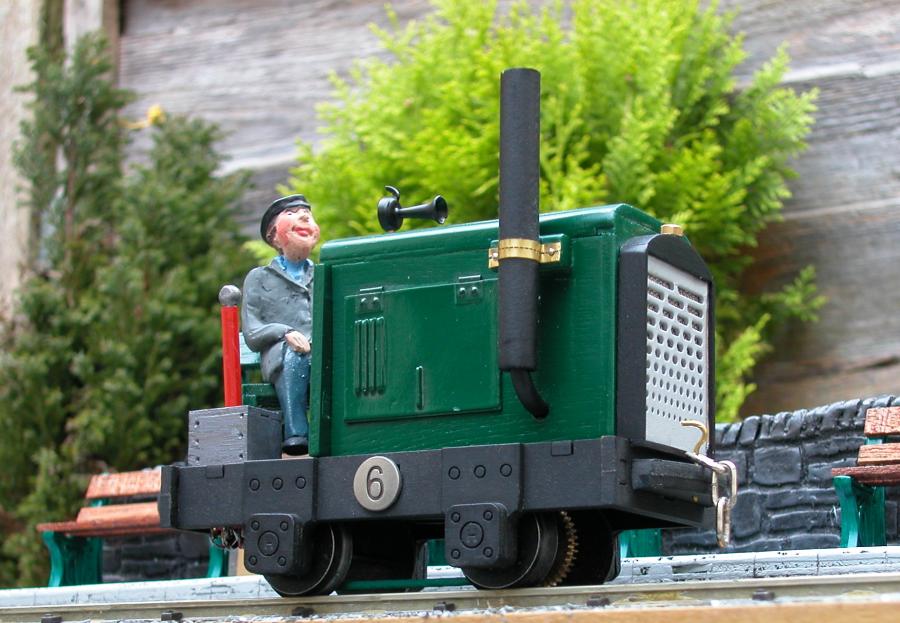 ---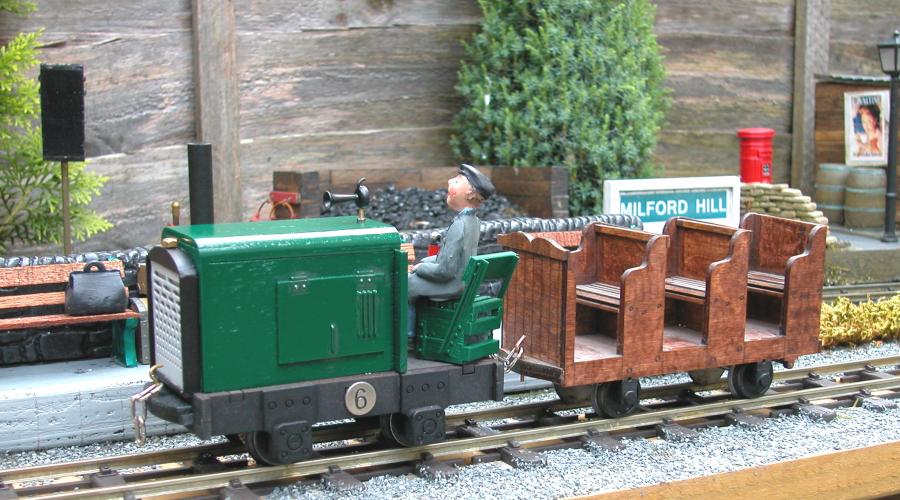 Back to TMHLR Battery Locomotives Main Page
Back to TMHLR Main Page
---
---