Bachmann Hand Car

Ok, who hasn't ever wanted a hand car on their railway! So here we are, a very nice
Bachmann Hand Car, or Gandy Dancer as the Americans call it, and Trailer.
Only a couple of problems, first its 45mm gauge, strangely no one seems to make a
hand car in 32mm gauge. Secondly it's track powered, so lots of work to do :-).
First test run video, using a hand held battery pack, here. Latest video here.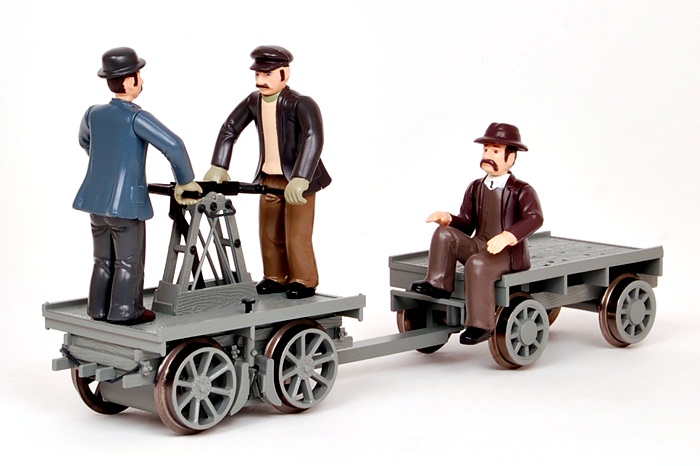 ---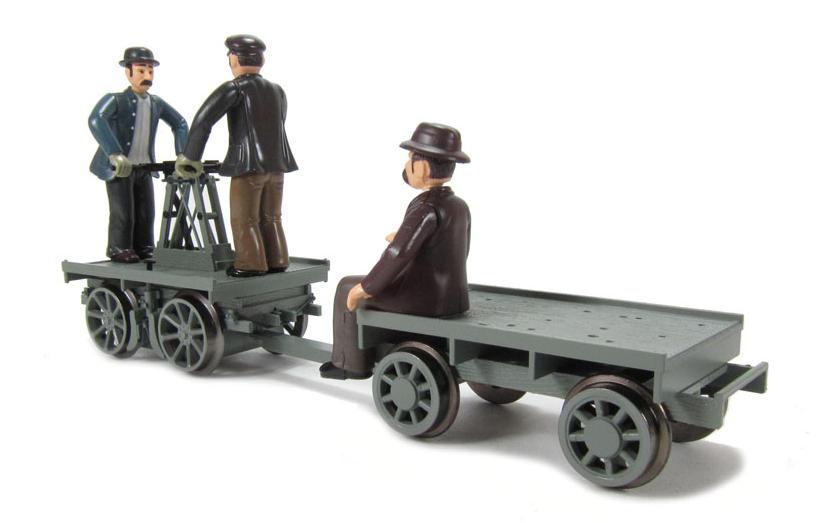 ---

First job was to remove the wheels, fortunately the Hand Car is easy to work on, it's all screwed together and comes apart easily.
Next some custom side frames where made to hold the 32mm wheel sets. Then a small meccano pulley was bored out and
turned down to fit one of the original axle shafts. Another Meccano pulley was sleeved to fit one of the wheel sets and a
small mamod drive band was used to connect the two pulleys. The next job is to modify the trailer to 32mm gauge
and fit a battery to power the car. So here it is, a 32mm gauge Bachmann Hand Car.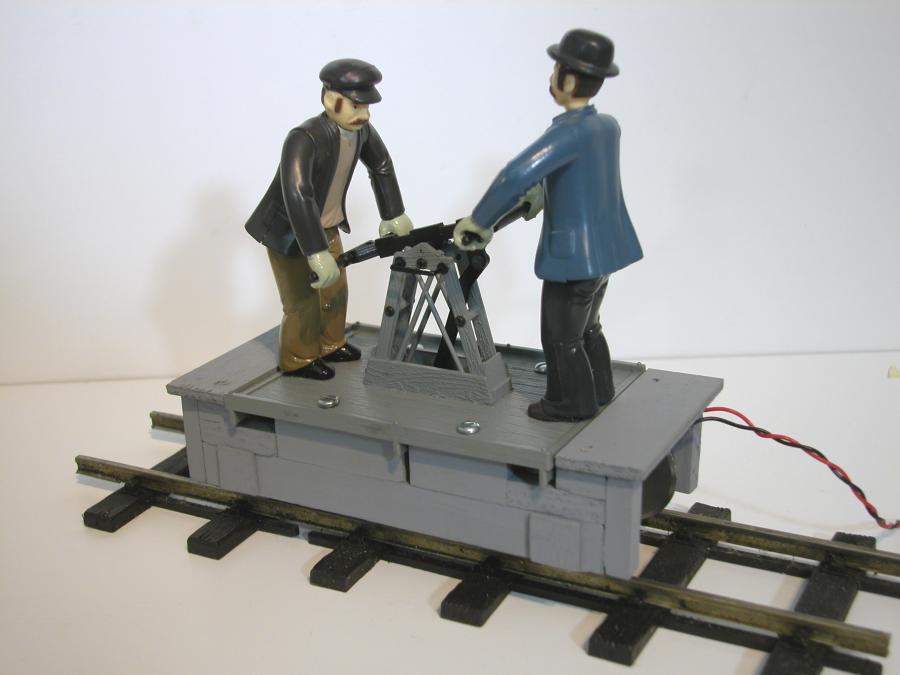 ---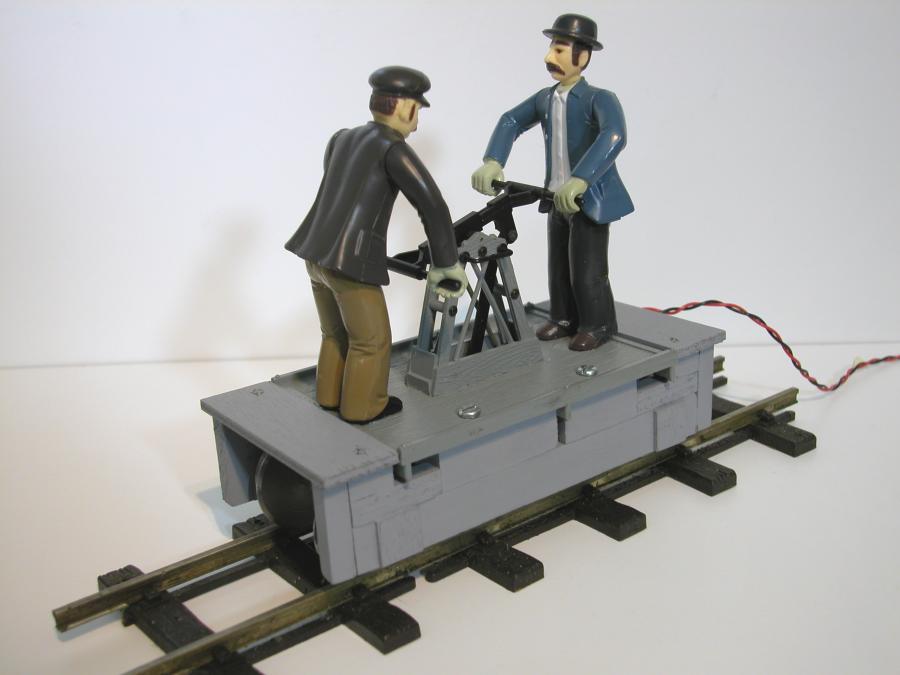 ---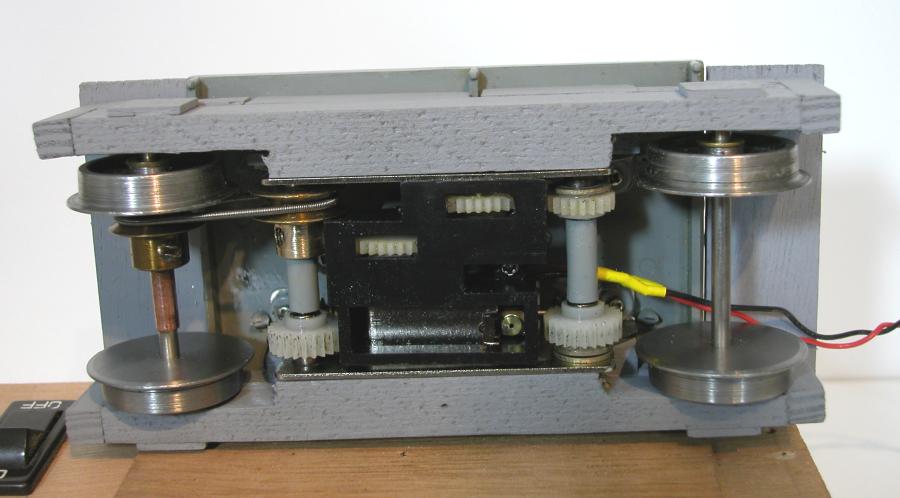 ---

Managed to get the trailer done today and i was also able to use the original wheels. Just need the battery to arrive from ebay.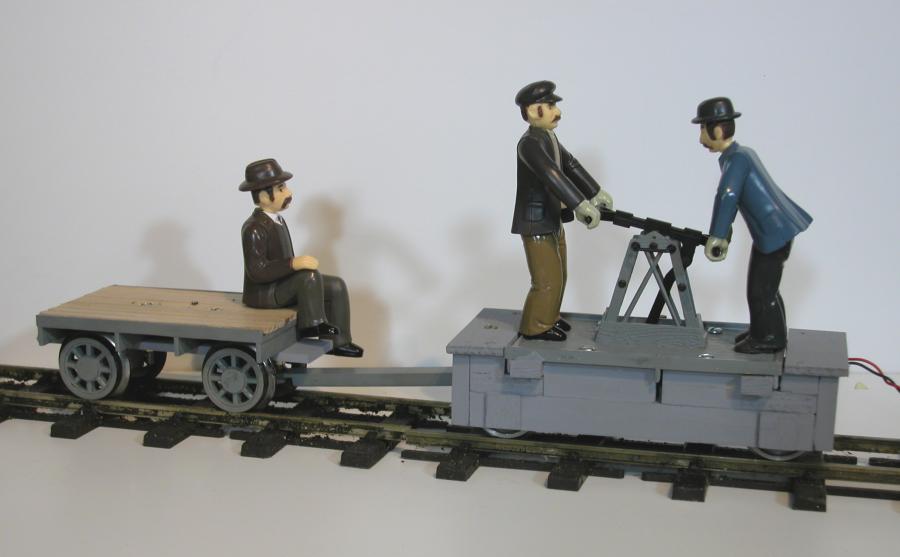 ---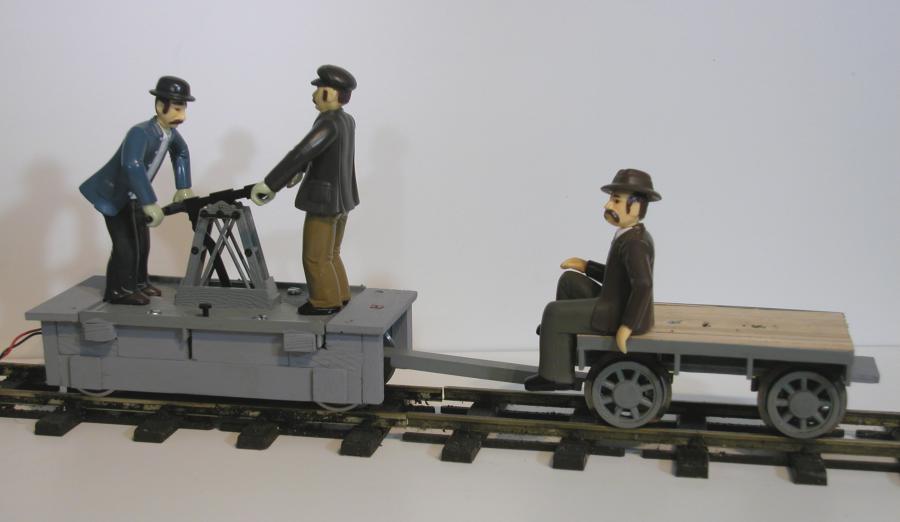 ---

Here is the finished car & trailer. The crate on the trailer hides the battery.


---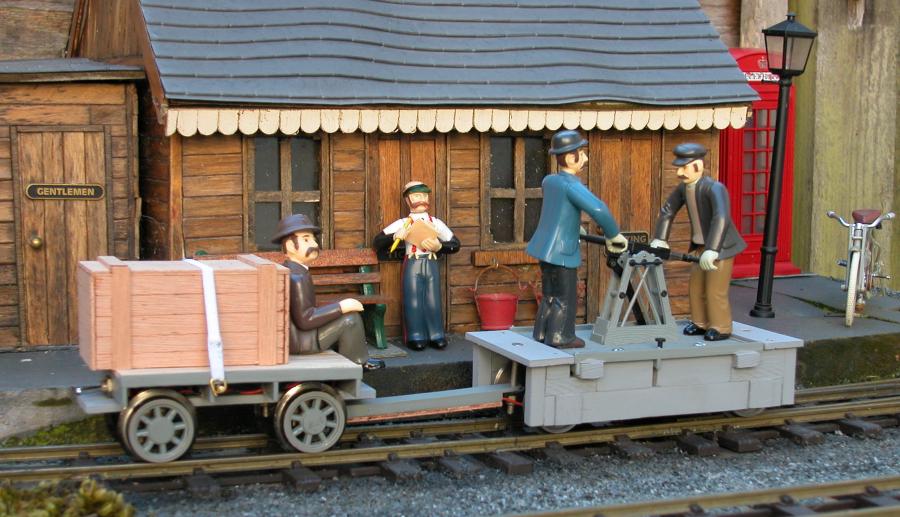 ---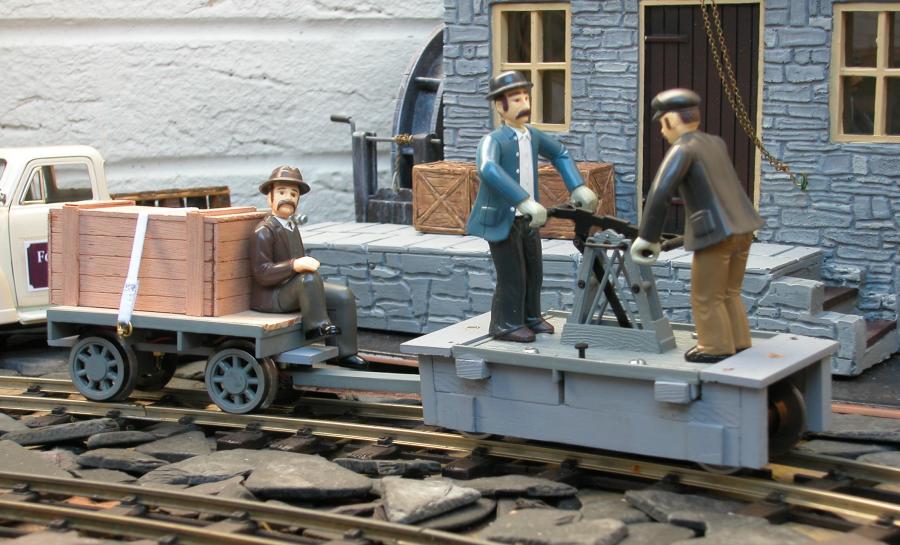 Back to TMHLR Battery Locomotives Main Page
Back to TMHLR Main Page
---
---