Locomotion Battery Railbus Unpowered Trailing Car

Some time ago a company called Locomotion made an amazing Steam powered Railbus. My Meccano Railbus is based
on the Locomotion one. Locomotion also made a battery powerd version of the Railbus and an unpowered Trailing Car,
which is what you see below. It's a little tatty and needs some work but it's basically all there. Videos here and here.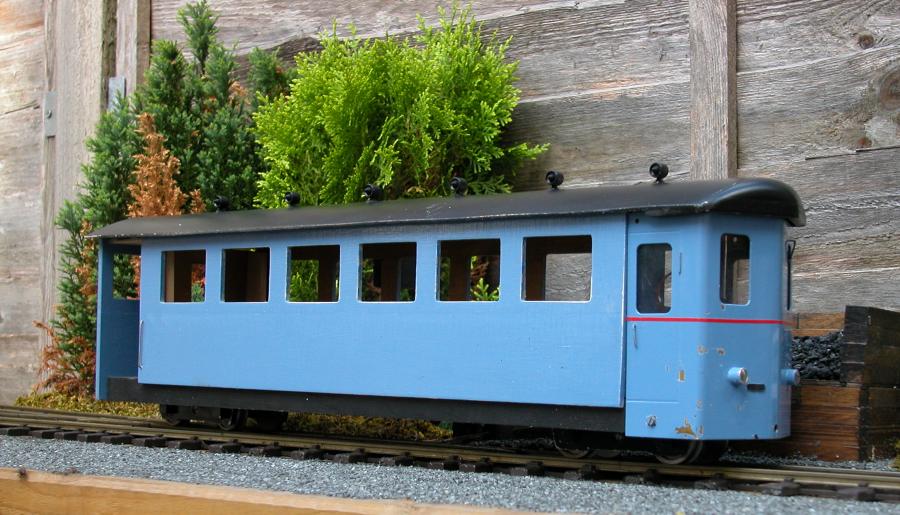 ---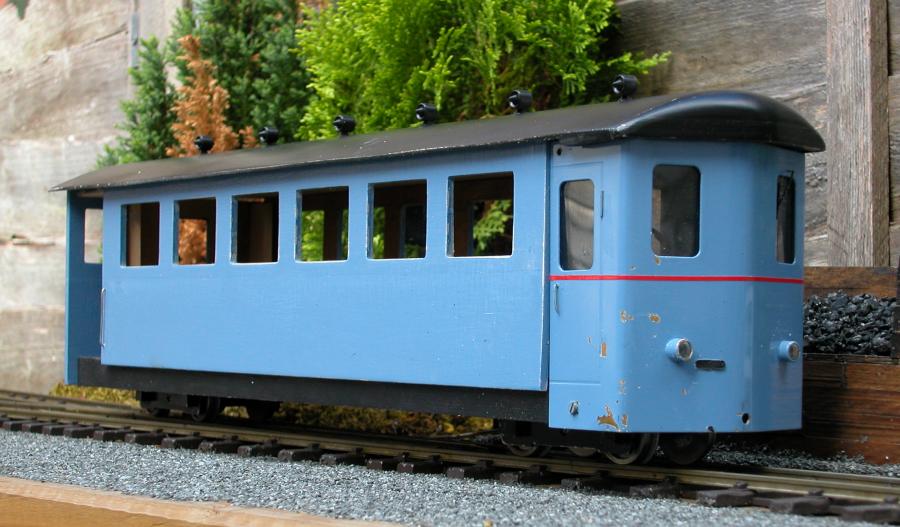 ---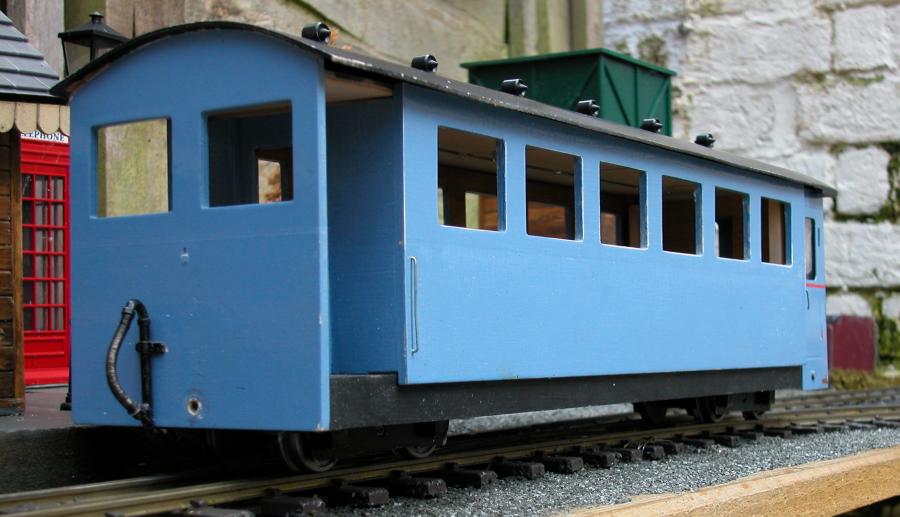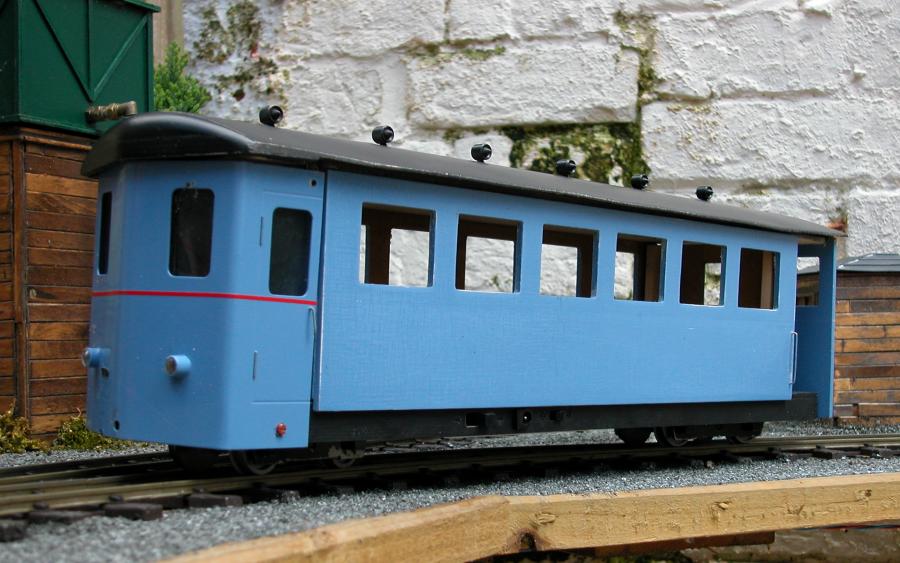 ---

This last shot compares the Locomotion Railbus to my Meccano one.



---

I decided to convert the trailing car to a powered Railbus. To do this i've fitted an Essel Enginering powered
bogie to the front and added the neccessary battery and my standard scratch built speed controller. The dual
coloured front lamps and the internal lighting are all original. It sits a bit higher above the rails now but i think
it still looks ok. All that's left to do is respray the roof.


---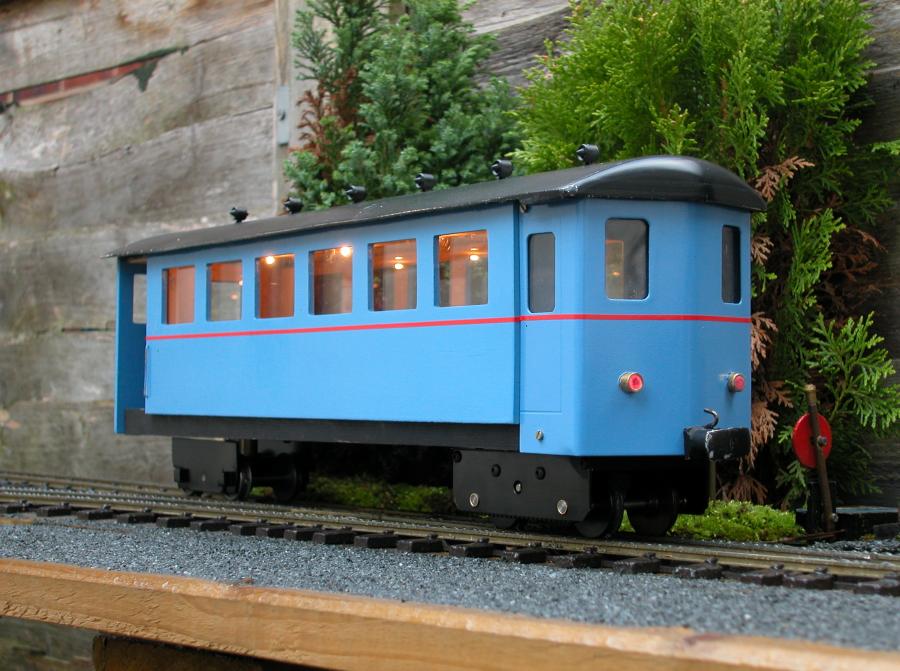 ---

The Locomotion Railbus makes an unscheduled stop at the Engineers Arms to drop of some midnight revellers. New Years Eve 2013.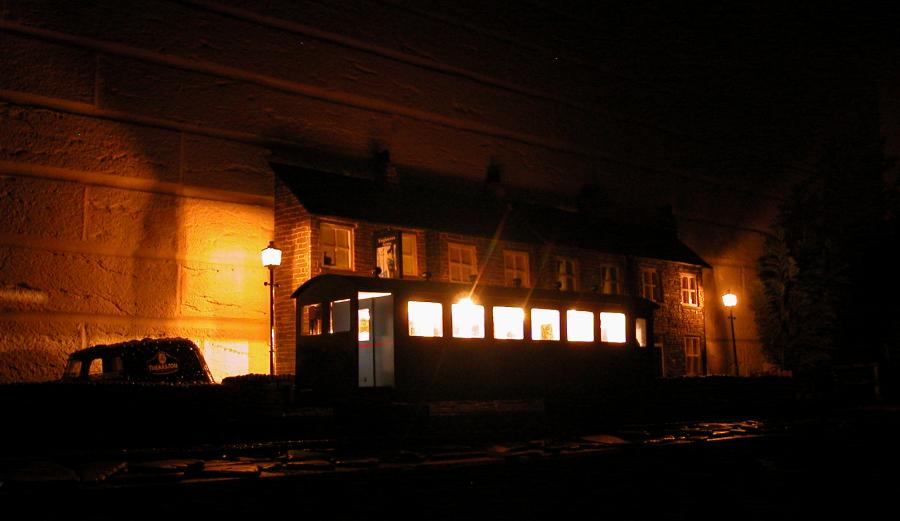 ---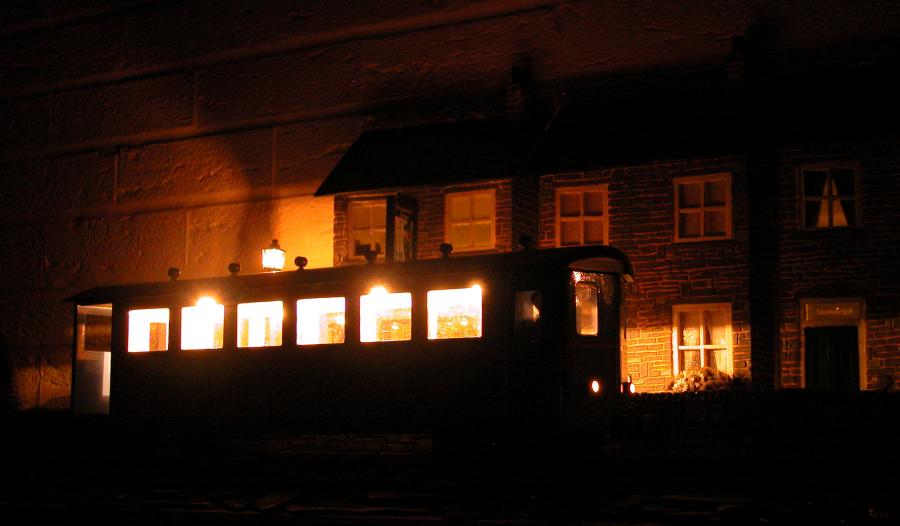 ---

The recent ebay acquisition of a Locomotion Brake End Coach provided a surplus Essel Engineering powered bogie.
The coach had been partially converted to being powered by the addition of this bogie. As i intend to return the coach
to it's original condition the powered bogie is not required. So i decided to use it on my converted Locomotion Battery
Trailing Car. Apart from the cranks the bogie is the same as the one fitted to my Locomotion Battery Railbus. So here
it is after receiving the modifications required to accommodate the new bogie.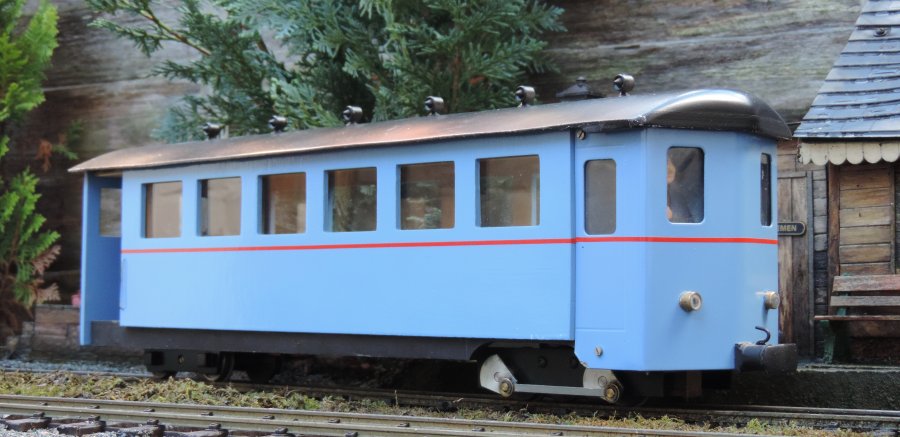 ---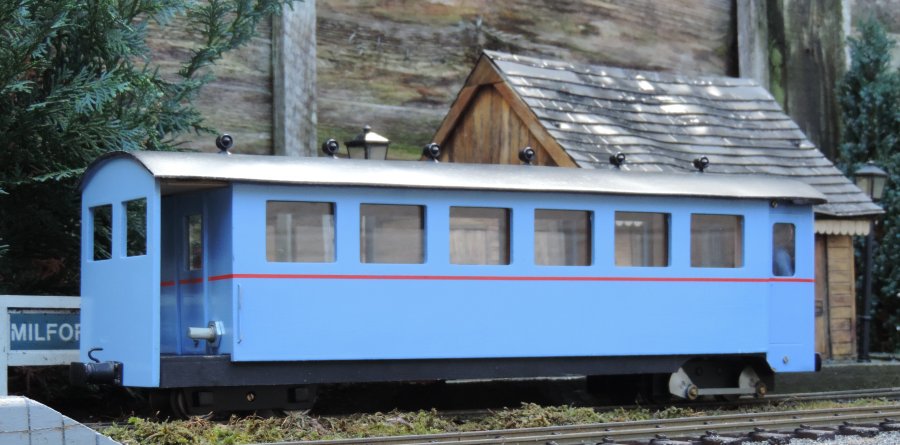 ---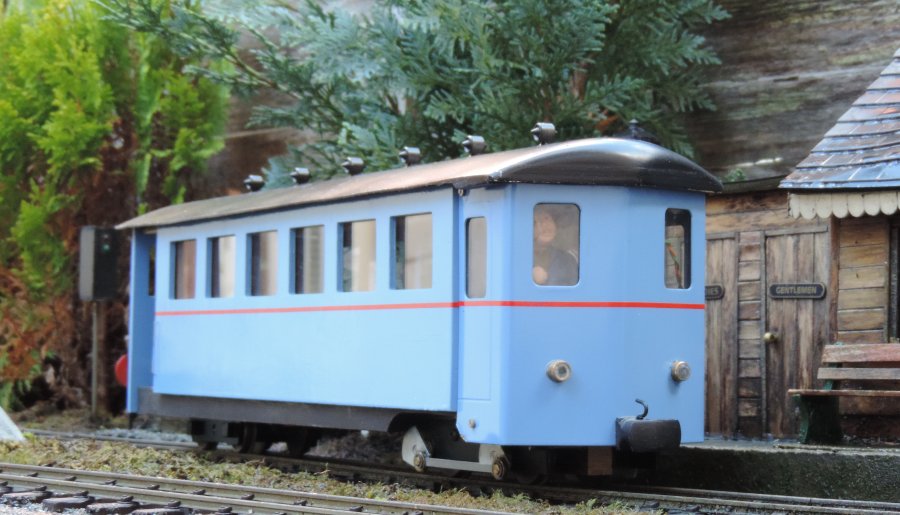 ---

Here are a few shots of it with it's sister loco which is a standard Locomotion Battery Railbus.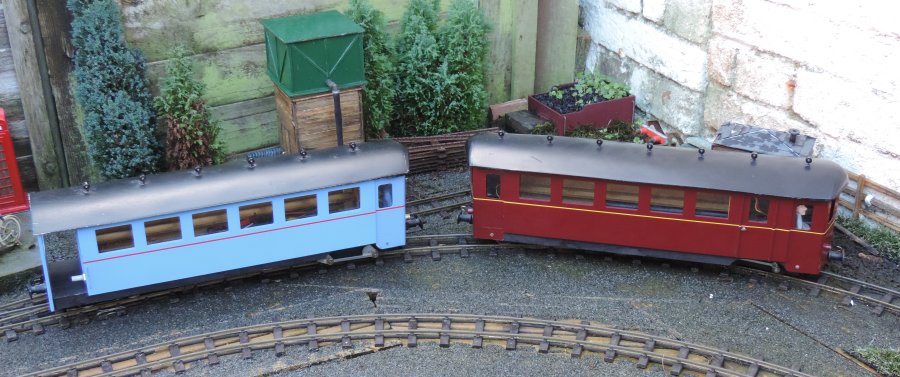 ---

---

Back to TMHLR Battery Locomotives Main Page
Back to TMHLR Main Page
---
---