Scratch Built Tralee & Dingle Inspection Car

For my next project i decided on a Railcar. Railcars are exactly what they say they are, a vehicle designed to run on
rails based on a car. This one will be, i hope, a fair representation of the Inspection Car that used to run on the
Tralee & Dingle Light Railway. It was built on a Baguley chassis with Ford Model T motor in 1922 and scrapped in
1961. IP Engineering do a rather nice kit of this Railcar but i decided to scratch build mine although it's based on
their chassis & motor. I've included the only picture of the real thing i could find and a picture of IP Engineering's
kit so you have an idea of what it's supposed to look like. A video of it's first run is available here.

The Inspection Car has recently had some modifications. I removed the radio control and fitted a manual speed
controller coupled to a reversing circuit. The direction change is achived by using a couple of small reed switches
activated by magnets on the track. There is a video here.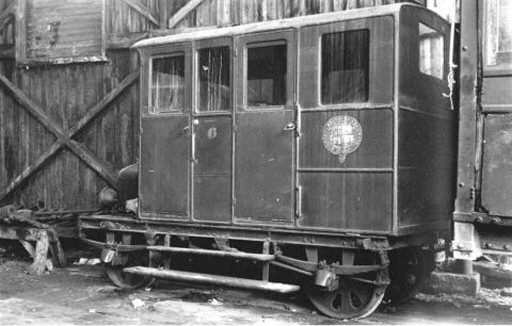 ---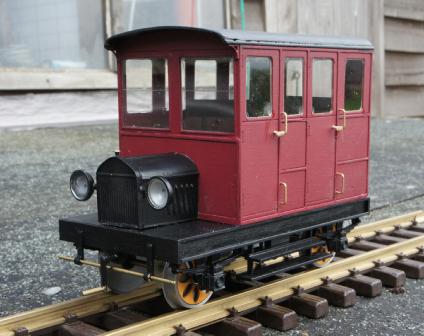 ---

So far i've just made the chassis.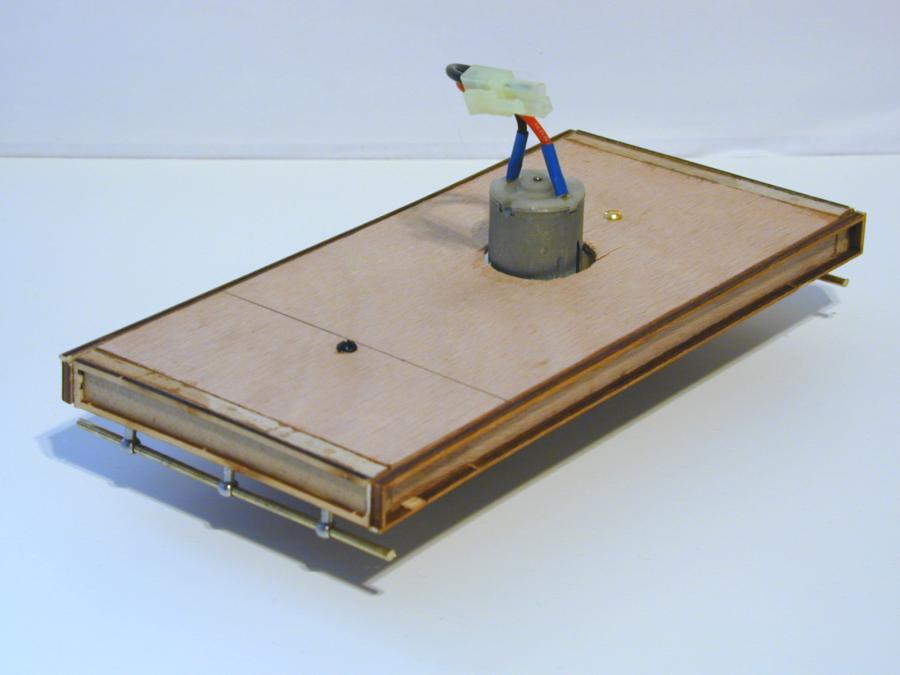 ---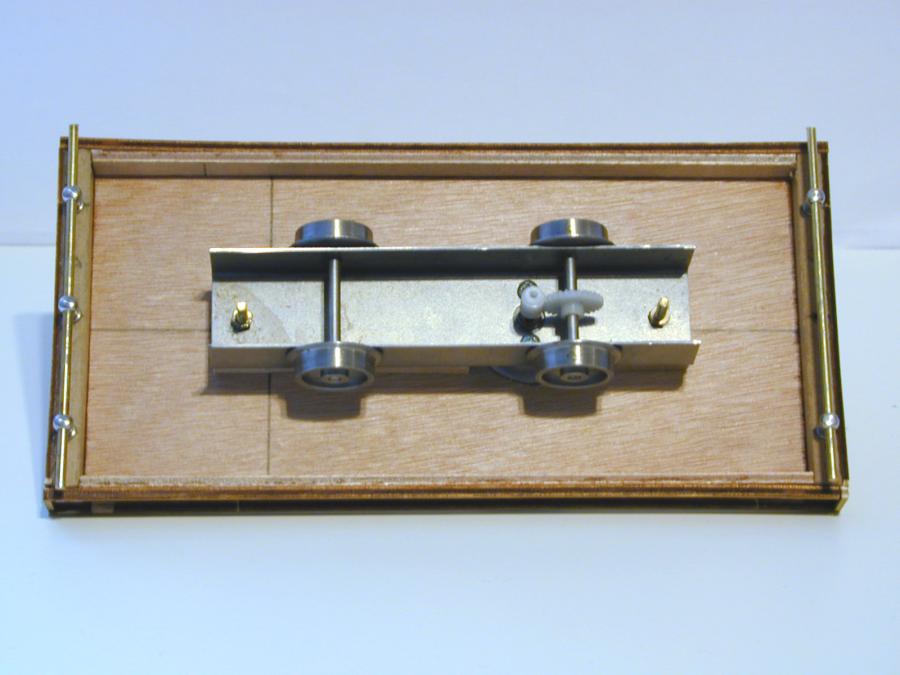 ---

Here's the main body , a bit rough at the moment before painting and of course so far no roof.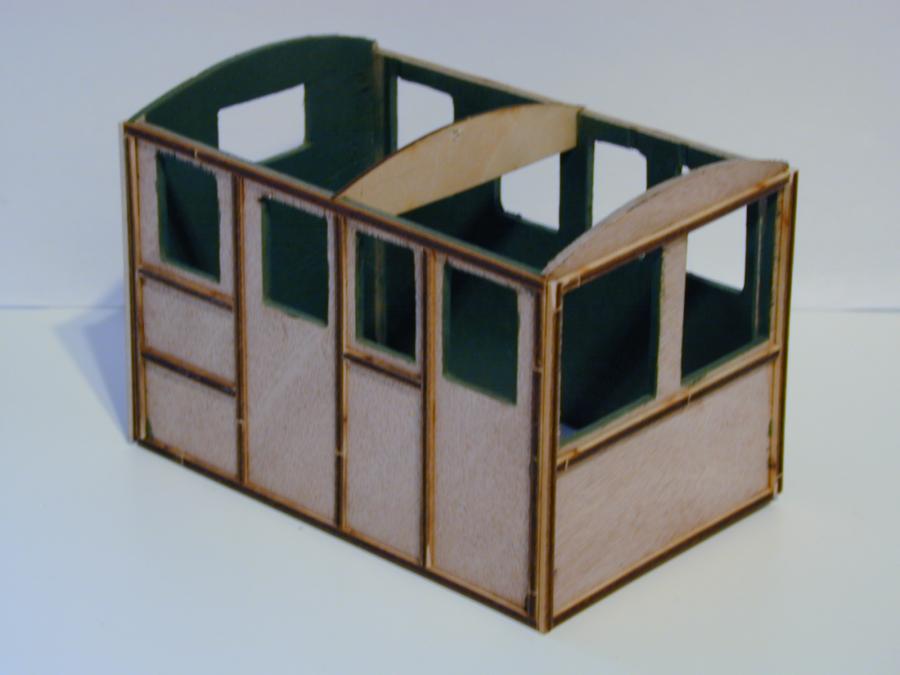 ---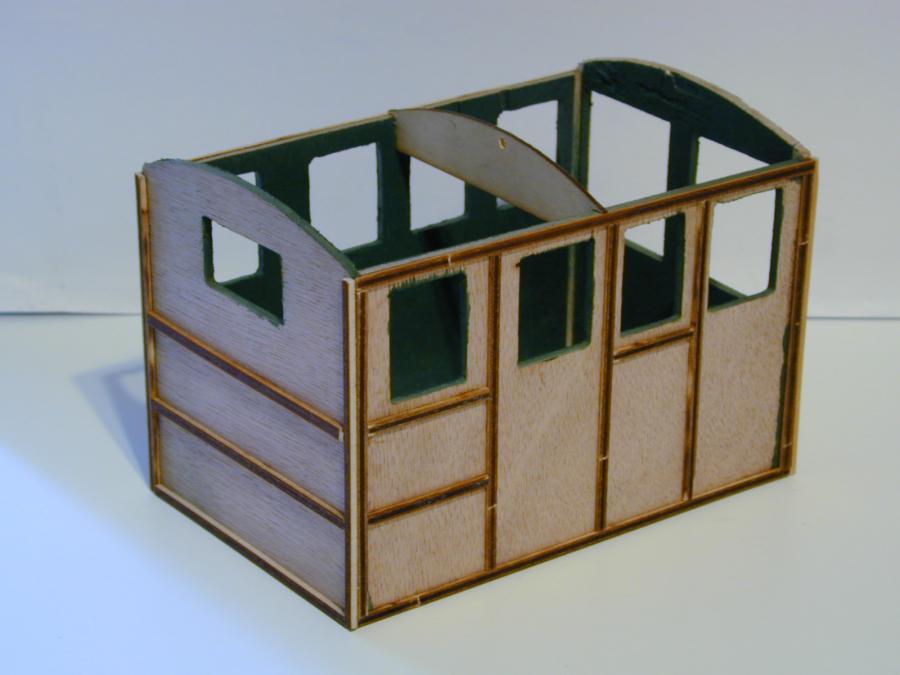 ---

Here we are just after painting the roof with my first attempt at the enging cover. Not quite right just yet.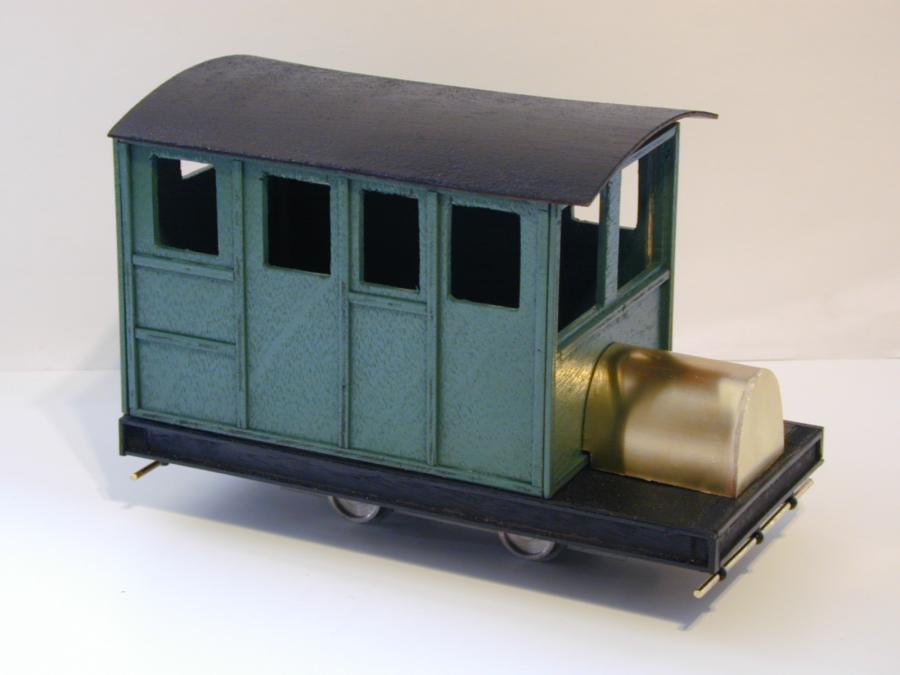 ---

Second attempt at the enging cover. This is more like it. I've added the radiator cap and holes for the headlamp support
and of course the all important starting handle!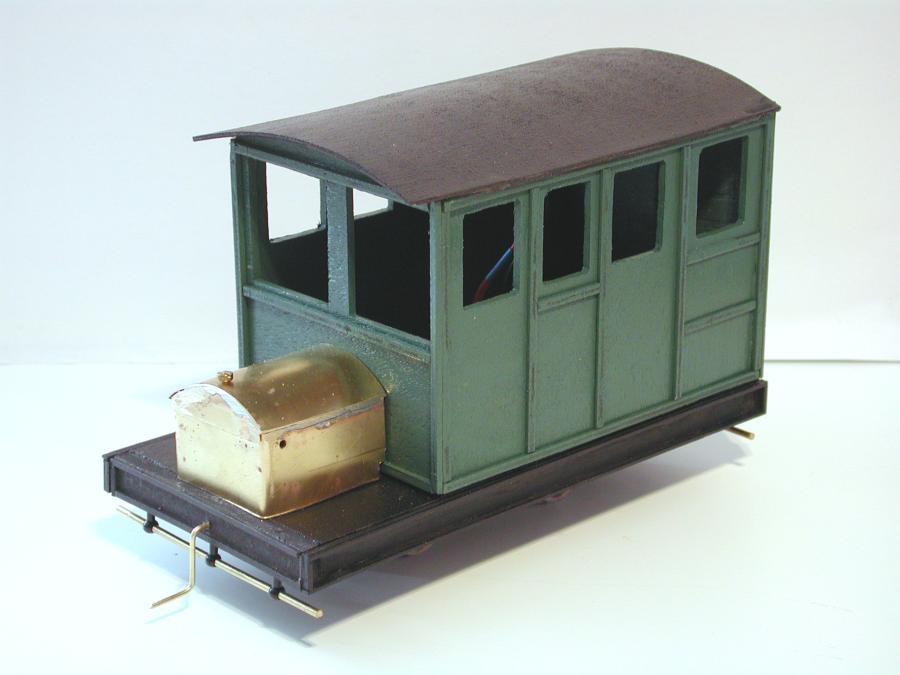 ---

Now with painted engine cover & steps. Just needs the headlamps and door fittings.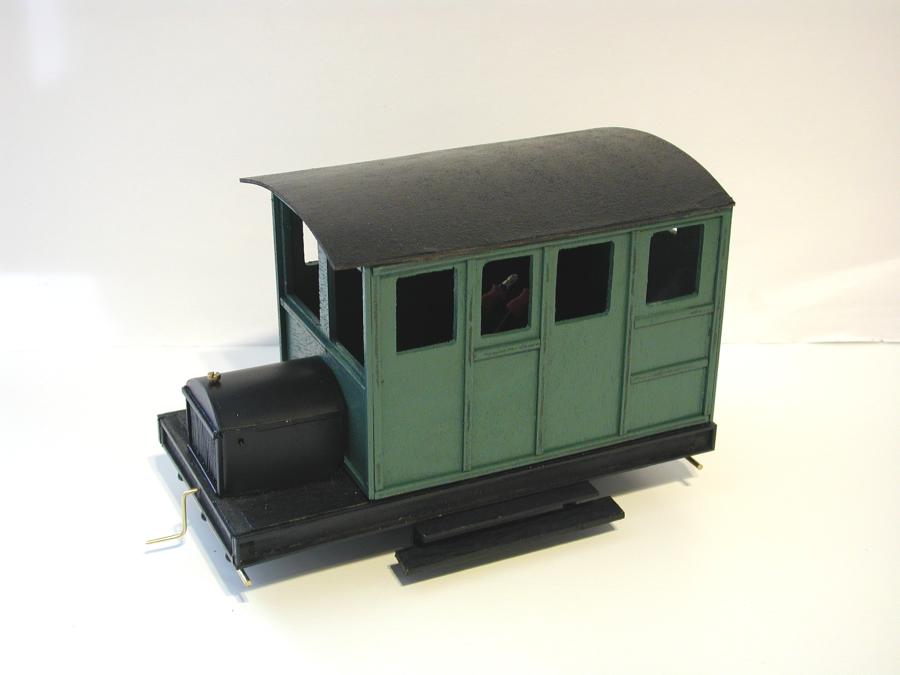 ---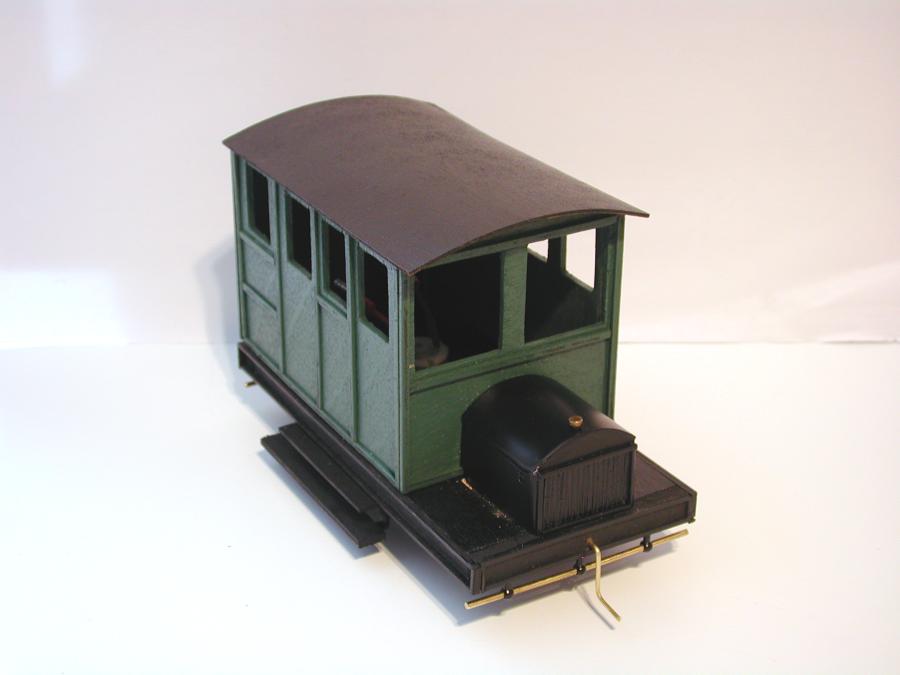 ---

This is it, headlamps, fittings and the all important engine cover louvres.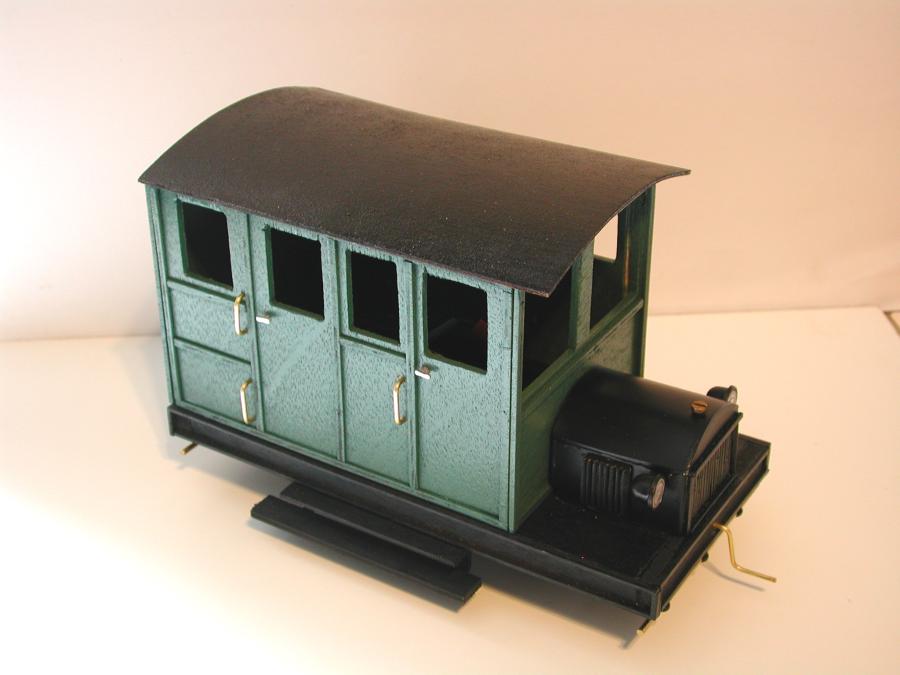 ---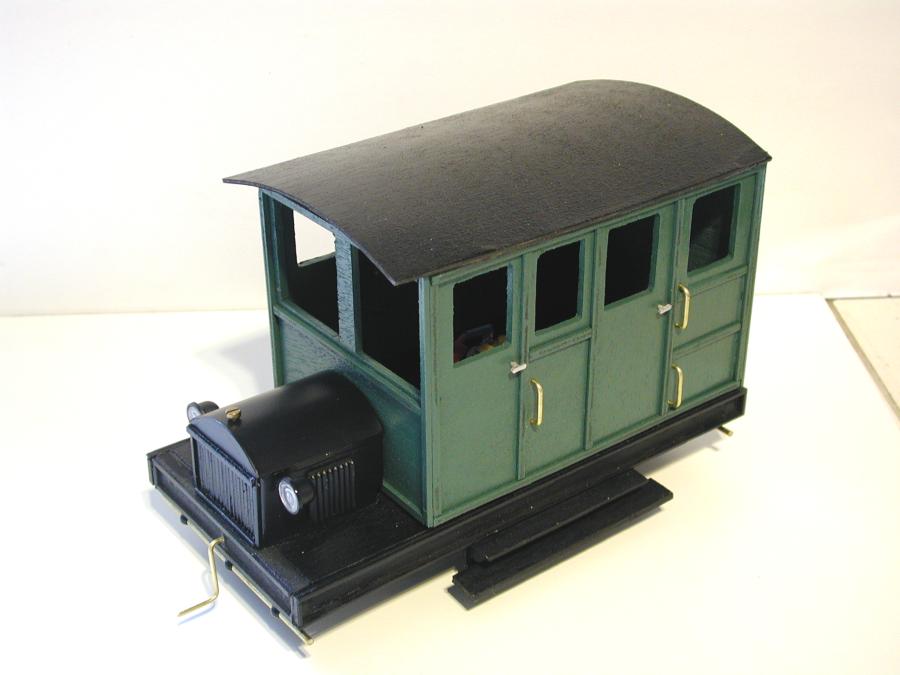 Back to Battery Locomotives
Back to TMHLR Main Page
---
---